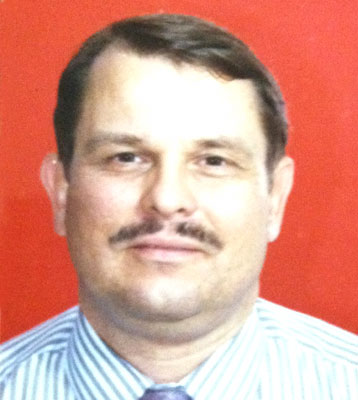 GEORGE A. BUZULENCIA
NORTH JACKSON – A Christian Burial Prayer Service will be celebrated at 11 a.m., Saturday Dec. 8, at the Immaculate Heart of Mary Church for George A. Buzulencia, 63, who died Nov. 27, of an apparent heart attack while SCUBA diving in Honduras.
George was born March 26, 1949, in Youngstown, the son of George and Emma (McClure) Buzulencia.
He was a 1967 graduate of Wilson High School and later served in the U. S. Army during the Vietnam War, receiving a Bronze Star Medal. He received his Bachelors degree from Youngstown State University in Electrical Engineering and also attended post graduate classes at YSU. He had been working as the manager of projects for SEMAC for the last five years. He was a member and trustee of the Warren Ski Club and had been a board member for the Austintown Junior Soccer League.
He is survived by his wife, the former Jo Ann Bunosky, whom he married Sept. 3, 1977; his mother, Emma Buzulencia of Youngstown; two sons, Greg A. Buzulencia of Pittsburgh and Jeff A. Buzulencia of Maastricht, Netherlands; a brother, Michael D. (Sarah) Buzulencia of Warren; and two nieces, Hayley and Hannah Buzulencia.
He was preceded in death by his father, George Buzulencia.
Friends may call Friday from 4 to 7 p.m. at the Higgins-Reardon Funeral Homes, Austintown Chapel.
Guestbook Entries
"I worked with George at EW Blis in Salem and PMC in North Jackson. I was shocked when I received e-mail from Paul Graff about George. My deepest symphany to you and your family. Mr Gail Murphy"
» Mr Gail Murphy on December 5, 2012
"I only new George for a short time,He was a very friendly and caring man.He will be greatly missed.May God be with the family in these hard times."
» Linda on December 5, 2012
"Thoughts and prayers to George's family,"
» Bob Morehart on December 6, 2012
"George was a good friend to all who knew him. A man who truly lived life to the fullest. He had many friends in the Youngstown Ski Club as well who cared very much for him. He will be forever in our Hearts. God Bless"
» Jeff on December 7, 2012
"We enjoyed working with George at Wean. Our deepest sympathy to family. "
» Tom & Cathy Sinopoli on December 7, 2012
Sign the Guestbook
---