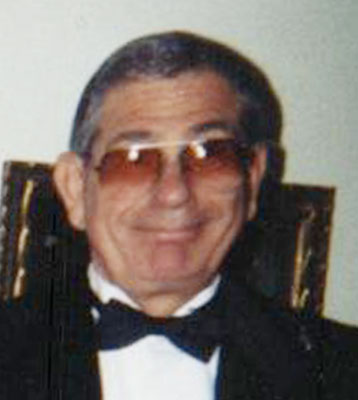 DONALD E. WEEDEN
BOARDMAN – There will be prayers at 9:30 a.m. on Friday at the Fox Funeral Home followed by a Mass of Christian Burial celebrated by the Rev. Edward Noga at 10 a.m. at St. Patrick Church in Youngstown for Donald E. Weeden, 75, who died Tuesday evening at the Inn at Glenellen.
Don was born Jan. 26, 1937, in North Lima, a son of Fred and Ruth Beiber Weeden and had been a life-long area resident.  
He graduated with the Class of 1957 from North Lima High School.   Don was a veteran of the U.S. Marines. He was an electrician who worked in the Traffic Signal Department for the City of Youngstown for over 10 years.
Donald was a member of St. Patrick Parish, where he ushered for years, a member of the Saxon Club, Tristate Marine Corp League No. 493 and the Itam.
He will be greatly missed by his wife, Marilyn Garzanich whom he married on Oct. 20, 1973; his daughter, Rebecca Cranshaw of Boardman; a son, James (Renee) Weeden of Lowellville; a daughter-in-law, Kathy Weeden of Struthers; a brother, Paul Weeden of Columbiana; a sister, Dorothy Weeden of Canfield; two grandsons, Zacarias Cranshaw and Steven Weeden; and a granddaughter, Amber Weeden. 
He also leaves several nieces, nephews, great-nieces and great-nephews. 
Besides his parents, Don was preceded in death by his son, Michael Weeden; and a brother, Norman Weeden.
The family requests that any memorial donations be made in Don's memory to St. Patrick Church, 1420 Oak Hill, Youngstown, OH 44507 or Hospice of the Valley, 5190 Market St. Boardman, OH 44512.
Calling hours today from 4 to 7 p.m. at the Fox Funeral Home, Boardman.
Family and friends may visit www.foxfuneralhome.org to view this obituary and send condolences.
Guestbook Entries
"Dear Rebecca, Zac and family, I just want to tell you how very sorry I am. All my love and prayers, Mary "
» Mary Frichtel on August 16, 2012
Sign the Guestbook
---