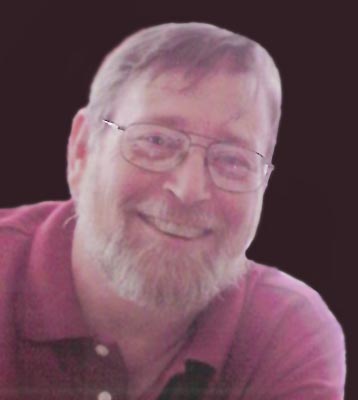 KENNETH S. STIVER SR
STRUTHERS - Kenneth S. Stiver Sr., 58, died Monday afternoon at UPMC Mercy Hospital in Pittsburgh.
Ken was born Sept. 3, 1953, in Youngstown, a son of David and Ethel Barraclough Stiver.
A 1971 graduate of East High School, Ken attended New Castle School of Trades for two years. Ken was head of maintenance for the City of Struthers Waste Water Treatment Plant for 21 years. He was a Committee member and Merit Badge Counselor for the Boy Scouts of America Troop 55, Youngstown. Ken enjoyed singing and was a member of the Bethlehem Lutheran Church Band, Youngstown Area Community Theatre Association and the Theatre Community. When his children were in school, Ken was very active and volunteered in their school activities.
Ken also enjoyed bowling in the Wednesday night bowling league, camping with his family, computers, solving crosswords puzzles, and last but not least, playing with his grandchildren.
He is survived by his wife, the former Christine Jones, whom he married Sept. 21, 1974; one son, Kenneth (Kelly) Stiver of Youngstown; one daughter, Kimberly (Chris) Swanson of Columbiana; three brothers, Alan (Linda) Stiver of Boardman, David Stiver of Cleveland, and Larry (Pam) Stiver of Gilbert, Ariz.; two sisters, Lynn (Pat) Brannon of Cleveland and Luci (Jerry) Keith of Tampa Bay, Fla.; five grandchildren, Ella-Grace Stiver, Andrew, Lilly, and John Swanson, and Jadyn Storti; and numerous nieces and nephews.
Ken was preceded in death by his father, David Stiver.
Funeral services will be held Friday at 11 a.m. at the Davidson-Becker Funeral Home in Struthers, with Pastor Robert Noble officiating. Interment will follow at the Lake Park Cemetery, Youngstown.
Friends will be received Thursday from 4 to 7 p.m. at the funeral home.
Ken's family would like to express their sincere appreciation to the care provided from everyone beginning with the First Responders of the Struthers Fire Department to the wonderful staff at UPMC Mercy Hospital. They would also like to thank the wonderful community of Struthers for their prayers and support during this most difficult time.
Visit www.beckerobits.com to send condolences.
Guestbook Entries
BLC Band
"The heavenly choir will sound a little "deeper" now."
» Jeannette Weidner on April 18, 2012
"Chris and family, please know my thoughts and prayers are with you, so very sorry for your loss!!!"
» Angela Sudol on April 18, 2012
"May Ken rest in peace. My sincere condolences to Ken's family."
» Gary Flaschberger on April 18, 2012
EHS Class of 1974
"My sincerest sympathy to the Stiver family..."
» Sue Rudy Rusch on April 18, 2012
"R.I.P. KENNY"
» MARK SANDINE on April 18, 2012
"my prayers are with you and your family. God Bless."
» Donna DeGenaro / PNC on April 18, 2012
"My sincere condolences to the family. Ken will be missed."
» J.E.Ballantyne, Jr. on April 18, 2012
"You are now a very special angel!!! We love you & will miss you. Till we meet again!!!"
» Cheryl, John & Terra Guerrero on April 18, 2012
"Sorry for your lose, your in my prays"
» Anthony & Cynthia David on April 21, 2012
"I am so sorry for your loss Chris. I haven't seen you for many years, since I left Bethlehem but please know you and the kids are in my thoughts and prayers. Kenny was a great guy who always had a nice word for people. He will be sadly missed. Take good care - Gob Bless you."
» Kathy deGuzman on June 3, 2012
Sign the Guestbook
---