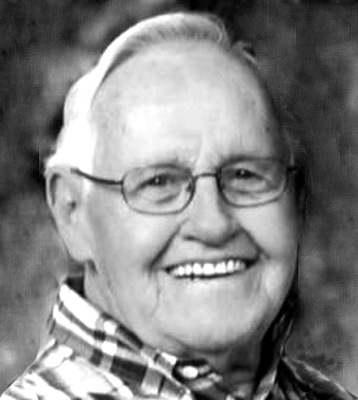 JOSEPH V. NALLY
CANFIELD – Prayers will be at 11:30 a.m. Saturday at the Fox Funeral Home, Boardman, followed by a Mass of Christian Burial celebrated by the Rev. Edward Noga at noon at St. Patrick Church, Youngstown, for Joseph V. Nally, 86, who passed away Monday afternoon.
Joseph was born June 9, 1925, in Youngstown, a son of Michel and Julia Vahey Nally.
He was a 1943 graduate of South High School, attended Kent State and graduated from Youngstown College. Joe worked for U.S. Steel, retiring in 1980 as a supervisor in the cost accounting department.
He was a member of St. Joseph Church in Austintown and the U.S. Steel golf and bowling leagues.
Joe loved traveling with his wife. He was a World War II Navy veteran, serving the Pacific Theater of Operation.
Besides his wife, the former Marjorie J. Mackey, whom he married Sept. 10, 1949, he leaves to cherish his memory, two sons, Joseph V. (Janet) Nally Jr. M.D. of Chagrin Falls and John (Teri) Nally of Austintown; a daughter, Patricia J. (Rob) Stoegbauer of Williamsburg, Va.; five grandchildren, Jodi, Michael, Patrick, Stephanie and Robert; and three great-grandchildren, Shannon, Kelly and Seamus.
He was preceded in death by three brothers, Ed, Ty and John and five sisters, Julia Nally, Rita Casey, Pat Brown, Mary Kennedy and Kathleen Nally.
Friends may call from 5 to 8 p.m. Friday at the Fox Funeral Home, Boardman.
Family and friends may visit www.foxfuneralhome.org to view this obituary and send condolences.
Guestbook Entries
"My deepest symptahies to all of the Nally family. May God's arms surround you."
» Ruth Mundy on November 11, 2011
Sign the Guestbook
---