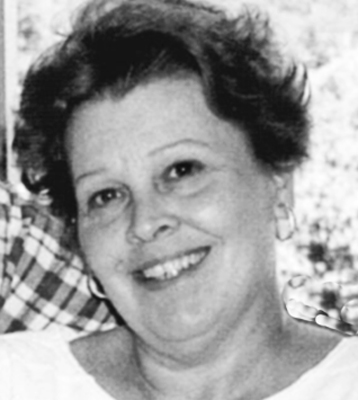 GLORIA JEAN POCHIRO
YOUNGSTOWN – A Mass of Christian Burial will be offered at 10 a.m. Tuesday at St. Christine's Church, preceded by closing prayers at 9:15 a.m. at the Lane Funeral Home, Austintown Chapel, for Gloria Jean Pochiro, 70, who passed away Wednesday evening at Northside Medical Center.
Gloria was born Oct. 10, 1940, in Youngstown, a daughter of the late George and Sophie (Pugel) Kupec.
She worked as an operator at Ohio Bell, as a receptionist for Youngstown Buick and was First Deputy Clerk of Youngstown City Council until she left employment to devote herself full-time to the care of her husband, children, and grandchildren.
She belonged to various Democratic Women's Clubs and participated in the Christmas Craft Shows at the Butler Museum, showing her handmade miniatures and hats.
She leaves behind with their loving memories of her smiling and caring presence, her husband of 38 years, Patrick Rocco Pochiro, whom she married Aug. 10, 1973; three children, Jennifer (Ronald) Bennett of Youngstown, Patrick R. (Autumn) Pochiro II of Glendale, Ariz. and Melissa M. Pochiro of Albuquerque, N.M.; three brothers, Michael (Laura) Kupec of Youngstown, Robert Kupec of Youngstown and George Kupec of New Waterford; and three grandchildren, Nicole Bennett, McKenzie Pochiro and Addison Pochiro.
Gloria's family would like to thank the nurses, aides and therapists at Austinwoods Nursing Home for their care and making her last months as pleasant for her as possible.
Friends may call from 4 to 7 p.m. Monday at the Lane Funeral Home, Austintown Chapel.
Memorial contributions may be made to the Alzheimer's Association, 3695 B Boardman-Canfield Road Suite 301, Canfield, OH 44406 in Gloria's name.
Family and friends may visit www.lanefuneralhomes.com to view this obituary and send condolences.
Guestbook Entries
Jeannie's first cousin
"So sorry we'll be unavailable to provide support in person during this difficult time. You're all in our thoughts and prayers."
» ohn T. Pugel & family on July 10, 2011
"Pat and family, I am so very sorry. Jeannie was just the best and I will forever hold her in my heart."
» Joyce(Kirkpatrick) McClay on July 10, 2011
"Mr. Pochiro, Jennifer, Pat, and Missy I am sorry to hear of the loss of such a wonderful and loving person. I am so grateful that she and you'r family had recently been brought back into my life. I will pray that you can find comfort in each other at this time."
» Rachel Scacchetti on July 13, 2011
Sign the Guestbook
---