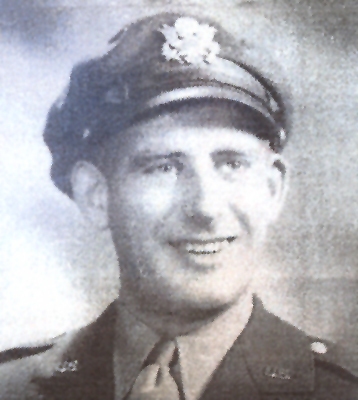 EDMUND JAMISON 'NED' KAUFFMAN
SARASOTA, FLA. – Edmund Jamison "Ned" Kauffman, 95, formerly of Youngstown, passed away Thursday, April 28, 2011.
He was born in Girard June 12, 1915, to Edmund J. and Mable Griffith Kauffman.
Besides his parents, he was preceded in death by his first wife, Sue Anna Shofstall Kauffman, one of the first volunteers and longtime news magazine editors for the Marie Selby Botanical Gardens in Sarasota; sister and brother-in-law, Mr. and Mrs. Paul J. Thomas (Marguerite Kauffman); and brother-in-law Philip Shofstall, Okla.
He graduated from Phillips Exeter Academy and was a Cum Laude BA in Economics from Princeton, class of 1938. Two years ago, he attended the 70th reunion of the class of 1938.
Ned was a radar navigator in the 100th Bomb Group, 350th Bomb Squadron of the Eighth Air Force with the European theater of operations, navigating B-17s. On his final mission, his plane was shot down and he was captured and held prisoner of war by the Germans, spending nearly a year in Stalag Luft III, two weeks after the Great Escape occurred. At the end of the war, Captain Edmund Kauffman settled in Youngstown and was a business owner of Atlas Excelsior.
Ned, along with his first wife, were avid in the dog world, raising, showing, and judging at dog shows, nationally and internationally.
Surviving family include wife Margretta Patterson Kauffman, also noted dog breeder and dog show judge, formerly from Upper Arlington, Ohio; film producers/ executives, Paula (Kauffman) Wagner and husband Rick Nicita of Los Angeles, Susan (Kauffman) Brooks Kunkle and husband William Kunkle, historical preservationist of Upper Arlington, and Sally Jean (Kauffman) Baker Hale, RT and her husband, Mark Hale, executive at Scripps Networks Interactive of Knoxville, Tenn.; grandchildren, Jamison Brooks of Columbus, Jordan Brooks of Denver, Jesse Nicita of Los Angeles, Zachary Nicita of New York City, Sarah Baker of Los Angeles, Alexis Baker of San Francisco and David Hale of Los Angeles; and three great-grand children, Devin, Madison and Terra Brooks of Columbus. Also surviving are nieces Mr. and Mrs. Thomas Watson (Gwen Thomas) of Sarasota and Mr. and Mrs. Robert Shanklin (Janet Thomas) of Bonita Springs, Fla.; and stepchildren, Wylie Patterson of Detroit, Christina Dever of Brewster, N.Y. and Dorothy Wells of Portland, Ore..
A magnificent military service was held at Sarasota National Cemetery in Sarasota May 3, 2011.
Another member of "The Greatest Generation" has passed before us and his last mission is now accomplished: May hefty high, mighty, and discover the rest of the universe.
Guestbook Entries
« Be the first to sign EDMUND JAMISON 'NED' KAUFFMAN guestbook.
---