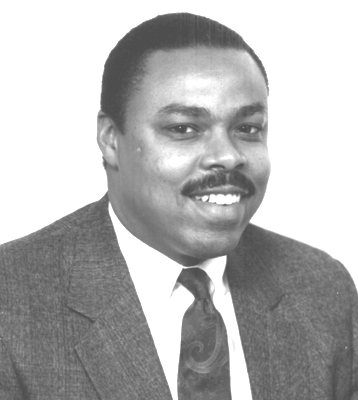 WILLIS F. JOHNSON
BOARDMAN – Willis F. Johnson, 57, departed this life Thursday, Dec. 15, 2011, at 5:07 a.m. at the Hospice of the Valley House, of complications following a car accident.
He was born Nov. 22, 1954, in New Castle, Pa., the son of Frank and Willa Weeks Johnson.
Mr. Johnson was employed with General Motors Lordstown since 1994, working in the Power Train Department. He also worked for Ohio Edison from 1975 to 1990. He was a specialty advertising Sales Associate for Newton Manufacturing and Jamco International for five years and was an Insurance Representative for Aid Association for Lutherans (AAL).
He was a member of the Victory Lutheran Church, where he was a past Deacon; President of the Roberts Deliberating Club, National Parliamentarian; and union member of United Auto Workers Local 1714, where he was a Representative and Chair of the Education Committee. Willis was a former member of the Downtown Kiwanis. He enjoyed horseback riding and was an avid musician.
He was a 1972 graduate of East High School and attended Kent State University.
He married Orenda Underwood Johnson on Feb. 18, 1978.
Besides his wife of Boardman, he leaves to mourn, two sons, Andre O. Johnson and Olonzo B. Johnson, both of Boardman; two brothers, Rodger (Myrinda) Johnson and Dennis Johnson, both of Youngstown; two sisters, Mrs. Beverly (Rev. David) Richie of Troy, Ohio and Ms. Robin E. Mitchell of Youngstown; mother-in-law, Mrs. Pearl Underwood of Youngstown; and a host of relatives and friends.
One brother, Richard Johnson, preceded him in death.
Funeral services will be held at noon on Monday, Dec. 19, 2011, at the Victory Lutheran Church. Calling hours will be from 11 a.m. to noon, one hour prior to service.
Burial will be at Tod Homestead Cemetery.
The family requests that in lieu of flowers, please make donations to Hospice of the Valley, 5190 Market St., Boardman, OH 44512.
Arrangements of comfort were handled by the Sterling-McCullough Williams Youngstown Funeral Home.
Guestbook Entries
friend
"Mrs Johnson and family I am so sorry to hear about the passing of Willis. I worked with Willis at Gm when he was an alternate committee person. My prayers are with you an your family "
» Dava Hirsch on December 17, 2011
"May God comfort the family during this time of sadness. New as we called him in the neighborhood, was a outstanding person, and will be missed muched by many. One of our original Lincoln Knolls mentors. Rest In Peace my Brother"
» Michael Rhodes UAW 1714 Brother and Neighbor on December 17, 2011
"I am so sorry. My prayers are with you and your sons. May God give you strength."
» Kathey Gillison-Holmes on December 17, 2011
"Mrs. Johnson and family, we are classmates to Willis from East High School and are so saddened to learn of Willi's death. He will be remembered for his kindness and that SMILE. and he will absolutely be missed but with us in spirit at future class reunions. You and his sons have so much to be proud of. we pray for Gods blessings for your family.We know God loved Willis best and it is in him that he will find his rest. "
» teddy and paula melton on December 18, 2011
"Orenda, I was so sorry to hear about your loss. My thoughts and prayers are with you and your family."
» Christina (Lyons) Davis on December 18, 2011
"ORENDA AND FAMILY SO SORRY TO HEAR OF THE LOSS OF SUCH A GREAT MAN. HIS SMILE WAS ONE OF THE THINGS I SAW MOST IN HIM. HE WILL BE GREATLY MISSED BUT IS WRAPPED IN THE ARMS OF OUR DEAR LORD. THINKING OF YOU AND PRAYING FOR HEALING JUDI"
» JUDI INFANTE on December 18, 2011
FREDA DIXON FRYE
"The family have my deepest sympathy. Your lost is our lost. God give them strength. "
» CLASSMATE EHS 72 on December 18, 2011
"Orenda, I am so sorry to hear about Willis. I just found out today. I won't be able to make it, but I send my love to you and your sons. I couldn't find your #, mine is (202)271-2943."
» Stanley Tucker on December 18, 2011
"Dear Orenda, my heart shuddered at the hearing of the loss of your husband. My prayers are with you and your sons as you walk through this life changing event. Be encouraged as you remember the wonderful times you shared. Hold steadfast to Psalm 116:15 "Precious in the sight of the LORD is the death of his faithful servants.""
» Crystal (Barnes) Douglas on December 19, 2011
"Orenda and family - We're deeply sorry for your loss and our prayers are with you. He was so caring and went out of his way to see us this summer. He will be missed by everyone who knew him and was one of East High's best."
» Leonard & Janice (Lee) Green on December 18, 2011
"Orenda We want to send you our love and deepest sympathy to you. I am so sorry we will not be able to attend the service. Our prayers are with you and your family. We love you and may God continue to strengthen you."
» Willie & Corrine Byrd on December 18, 2011
Chaplain
"May God give you peace and comfort during this most difficult time. Just know that Billy is now with the Lord. No more pain and no more suffering. You all will continue to be in my thoughts and my prayers."
» Rev. Gary Rozier on December 18, 2011
"Renda: I'm so sorry to learn of your husband's death. Please know that you & your sons have my deepest sympathy. -- Carol D. Davis"
» Carol Davis on December 19, 2011
"Dear Orenda we is sorry for your lost and we will keep you in our prayers"
» Wiggins family on December 19, 2011
"I am very sorry for your loss. There must of been a need for Willis in a higher place. GOD makes no mistakes. If I can be of any service please let me know. "
» Demetrius on December 20, 2011
"My heart and prayers go out to the family. He was an incredible asset in the community and many will miss the wisdom and unique perspective he brought to every situation. God bless u."
» Benjamin Levels Jr. on December 20, 2011
"As a former EHS 1972 classmate of Willis, I extend my sincere condolences on your loss. We will indeed miss him at our upcoming 40th reunion."
» Portia (Fuzell) Balkcom on December 27, 2011
"Orenda...Joe and I would like to sincerely extend our deepest condolences to you and your family. You are in our thoughts and prayers at this difficult time."
» Martha Sarosy Vercellone on February 2, 2012
Sign the Guestbook
---