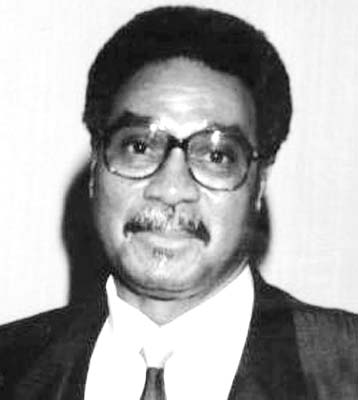 JOE CLIFFORD CAFFIE
WARREN – Joe Clifford Caffie, 80, of 447 Third St., S.W., departed this life Monday, Aug. 1, 2011, at his residence.
He was born Feb. 14, 1931, in Warren, the son of Willie and Florence Mays Caffie.
Mr. Caffie worked at Thomas Steel for 37 years as a Laborer.
He was a member of the New Jerusalem Fellowship Church and a renown baseball player, signing with the Cleveland Indians in 1952. He played with Satchel Paige, Luke Easter and against Hank Aaron. He was a member of the Negro Baseball League, Cuba, Boston Barrons, Buffalo Bisons and the International League All Stars. Cleveland paid the Bisons $20,000.00 for Outfielder Caffie, representing the largest amount ever paid for a player. In 1956, he led the Bisons with a .311 average, 33 doubles, five triples and eight home runs.
Mr. Caffie was presented with the most Valuable Player trophy in 1952 by Cleveland Indians general manager Hank Greenberg and inducted into the Trumbull Afro-American Heritage Hall of Fame in 1989. He enjoyed all sports.
He leaves to mourn, two daughters, Ta-Tarnya Caffie of Haverhill, Mass. and Tracey Winbush of Youngstown; two grandchildren, Dwayne Caffie and Tateilya Caffie; six great-grandchildren; and a host of relatives and friends.
He was preceded in death by his parents; and three sisters, Willa Mae Caffie Mayfield, Erelyne Caffie and Josephine Caffie.
Condolences can be sent to the Caffie Family, P.O. Box 1932, Warren, OH 44483.
Professional services of comfort were handled by the Sterling-McCullough Williams Funeral Home.
Guestbook Entries
"As a youngster I was lucky enough to have his baseball card back in 1958. Joe was a crowd favorite here in Buffalo and Cleveland. Rest in peace."
» Mike Dugan on August 23, 2011
Dr. Gwendolin Dorsey
"He was my favorite cuz. You are turely missed."
» Tootsie on August 30, 2012
Sign the Guestbook
---