GM Lordstown Updates
« News / GM Lordstown Updates
THE LATEST | Many reactions as GM details plan to sell Lordstown plant
Between April and the end of May, nearly 70 remaining workers have or will be laid off.
April 17, 2019 12:05 a.m.
General Motors plans to add 400 jobs and build a new electric vehicle at a factory north of Detroit.
GM says it has placed over 1,000 workers who lost their jobs at Lordstown and other unallocated plants at other company facilities.
March 22, 2019 12:10 a.m.
Employers came to Eastwood Mall on Wednesday from as far away as North Dakota. One offered wages and benefits similar to what GM Lords-town workers make, and one of the area's most prominent employers – Vallourec Star – saw a line of interested workers at its table.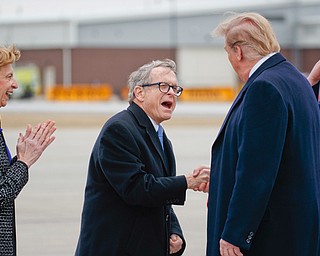 Gov. Mike DeWine greets Trump as he arrives at Akron-Canton Airport on Wednesday for a late-evening fundraiser in Canton.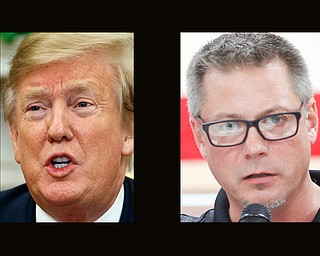 Only one of the 21 voicemails left for Dave Green, president of United Auto Workers Local 1112, was negative.
The President said the economy is strong, and urged GM to bring a new product to Lordstown.
Opinion: A highly respected businessman from Cleveland who owns a string of dealerships that sells vehicles
March 17, 2019 12:05 a.m.
The UAW will put $250 into the fund weekly until 2020, when the weekly contribution rises to $275.
Previous Next