Eighth-graders launch rockets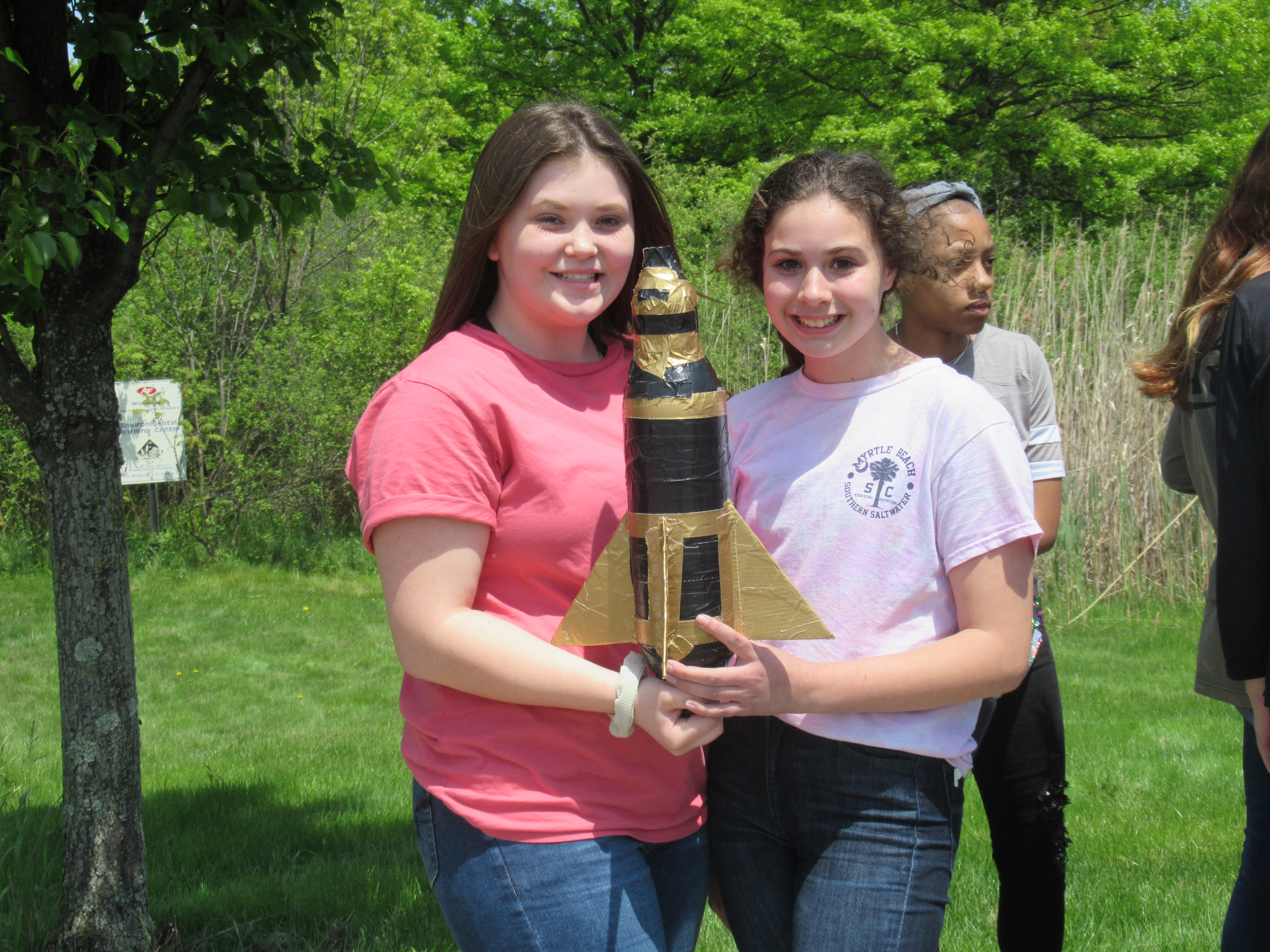 ---
By JESSICA HARKER
On May 16, students at Austintown Middle School got to launch the rockets they made in class.
Science teacher Ann Marie Martin said that the rockets were the last portion of a multi-subject cumulative project organized by the eighth-grade teachers.
"We focus a lot of the project on the movie Hidden Figures, so it incorporates a lot of the different subjects," Martin said.
She explained that the math classes work on trajectory of the rockets, the science classes built them, the history classes learned about segregation and the language arts classes incorporated science vocabulary.
"This is a project the students have been doing for a long time, it's a great way to end the year by incorporating everything into one," Martin said.
AMS students in all grades got to watch as the eighth-graders worked in groups to launch the rockets.
Martin, along with other science teachers, loaded the rockets onto air compressors, allowing the students to pull the string and shoot them into the back parking lot of the school.
Certain students got small prizes of pencils and pins for launching the rockets the highest, or the farthest.
"It's just a little incentive and it makes it a lot of fun," Martin said.
After the students initially launched the rockets, Martin said they were given the opportunity to modify them.
The rockets were then launched a second time with the changes made, which Martin said allows the students to see the impact of small changes.
"It can really affect the trajectory and the height of the rocket," Martin said. "It is a way for the students to see the science and math working first-hand."
Teacher Dorthy DelBoccio said that the school has been creating rockets in eighth grade for a number of years.
"It's one of our favorite projects to do," DelBoccio said. "It really gets the students excited and involved, even though its near the end of the school year."
More like this from vindy.com