Poland Interact Club organizes book drive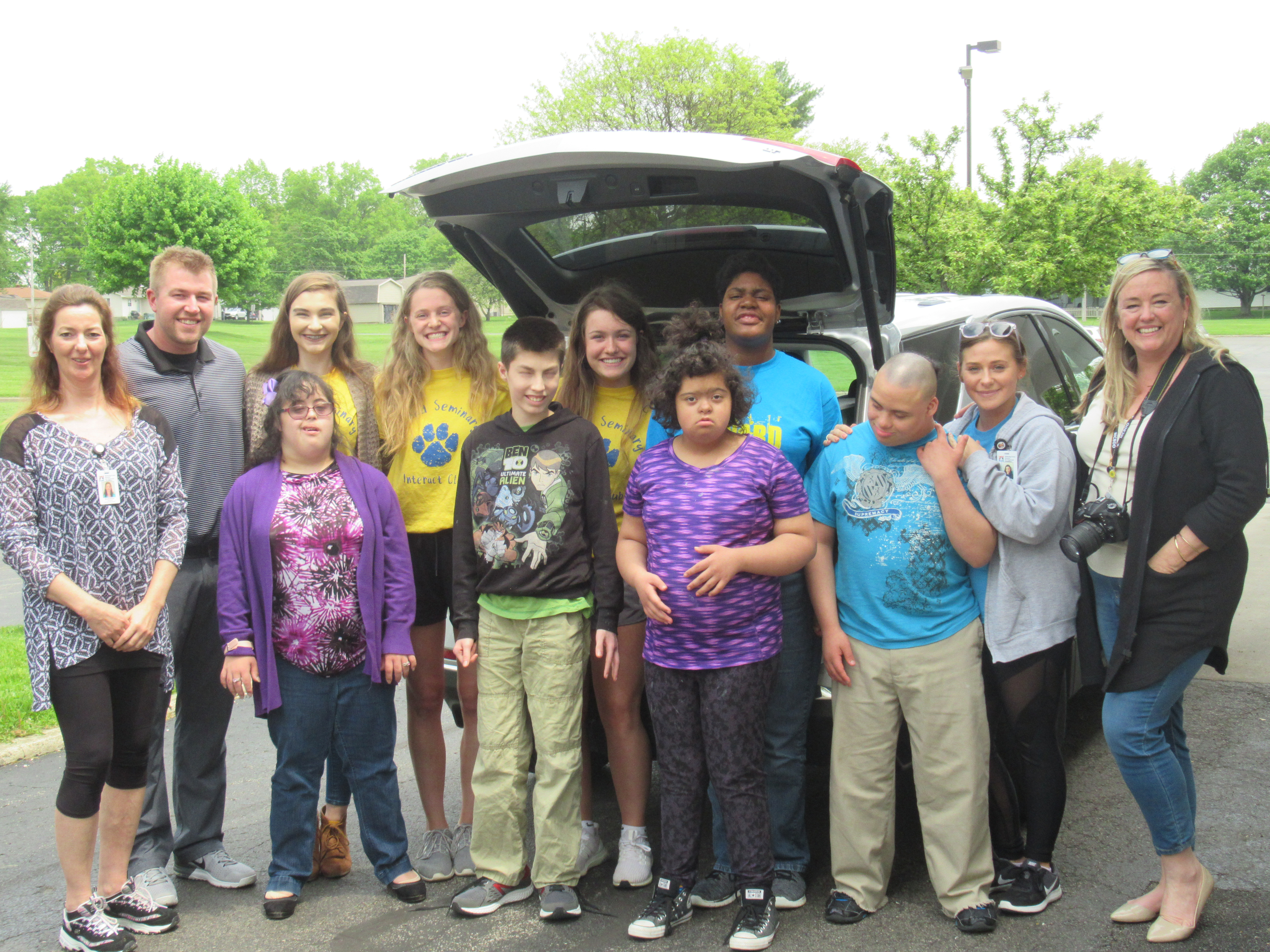 ---
By JESSICA HARKER
Members of the Poland Seminary High School Interact Club organized a book drive for their last project of the year.
According to advisor Chris Martin, students were interested in donating books to local schools who need them.
"We knew that books are something that are widely sought after in schools, and there are a lot of schools in the area who could benefit from them," Martin said.
He explained that all the ideas for projects for the group are thought up and organized by the student members.
Vice President of the group, Sophia Sainato, said that the original goal for the drive was 500 books.
"We were shocked by the amount of support students and the community provided," Sainato said. "We ended up with about 700 books."
After some initial back and forth, the group decided to donate 50 percent of the books to Leonard Kirtz school in Austintown, and the other 50 percent to Goodwill.
Sainato, along with fellow students Maddie Wess, the groups secretary, and Ella Harrell traveled with Martin on May 17 to bring the books to Leonard Kirtz students.
Poland students and Leonard Kirtz students worked together to load the books into the school, and unpacked them together.
Leonard Kirtz students thanked the guests for their donation, and expressed their excitement about the new books.
"Exposure to literature for our students is a big thing," said Jeff Novak, LKS Director of Education. "However, the bigger part of our excitement is the students making connections."
He explained that a number of students in the school are from Poland, but that they get little interaction with other Poland residents.
"Now, when they go to the grocery store they can see someone they recognize. We are always looking for connections with local schools," Novak said.
He said that the friendship between the students is the biggest motivator for the school, and they hoped this would spark an ongoing relationship.
"We hope to continue to grow this relationship with Poland," Novak said. "I know the students would love to see them again."
More like this from vindy.com