Austintown Intermediate celebrates fifth-grade graduation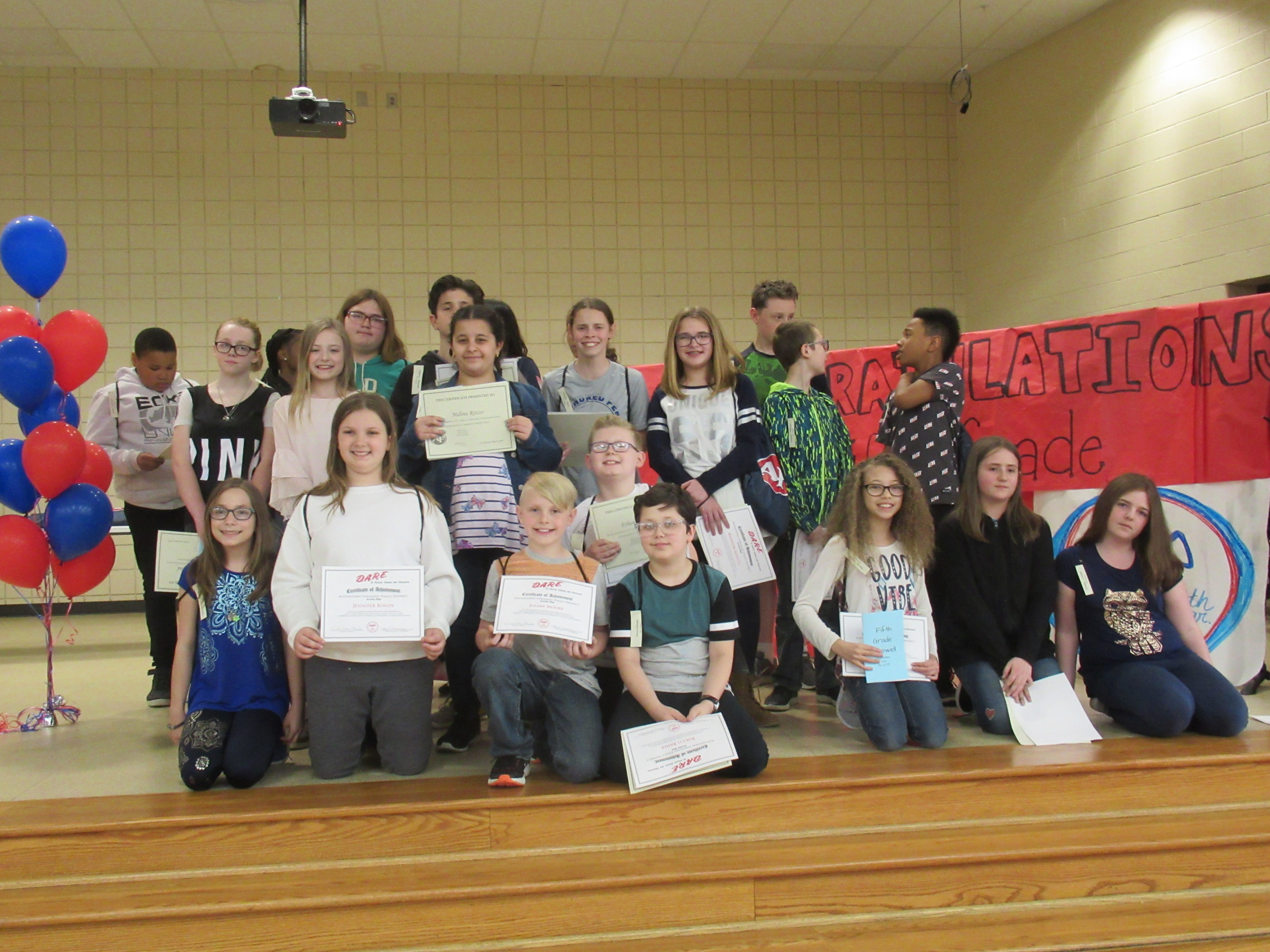 ---
By JESSICA HARKER
Austintown Intermediate School said goodbye to their fifth-grade class on May 14.
Parent Teach Association volunteers organized a week of graduation celebrations for each fifth grade class.
"The PTA is all about celebrating the students and helping them thrive, and this is just another way that we do that," said PTA member Shannon Warmouth.
School Principal Angel Owens kicked off the event by addressing the graduating students.
"We are always going to be here for you here at AIS, you will never meet more dedicated teachers than the ones you had here," she said.
Owens emphasized the students growing independence as they moved to Austintown Middle School and encouraged them to "put their phones down and focus on being kids".
After Owen's speech, each teacher took their turn on stage, calling up the fifth-graders one by one.
Students received a graduation certificate from their teachers, and a DARE certificate from Officer David Potkonicki.
Potkonicki addressed students, discussing the DARE program and the students progress over the year.
"We wanted to give the students the graduation they deserves," Warmouth said. "That's why we organize the farewell every year."
This year's fifth grade class will graduate high school in the year 2026.
Owens said that this class was the first to go through the new AES and AIS school buildings.
"You guys are the first ones to be part of the new buildings we built," she said. "You were our beginning."
More like this from vindy.com