Therapy Dogs visit the Beeghly Oaks Center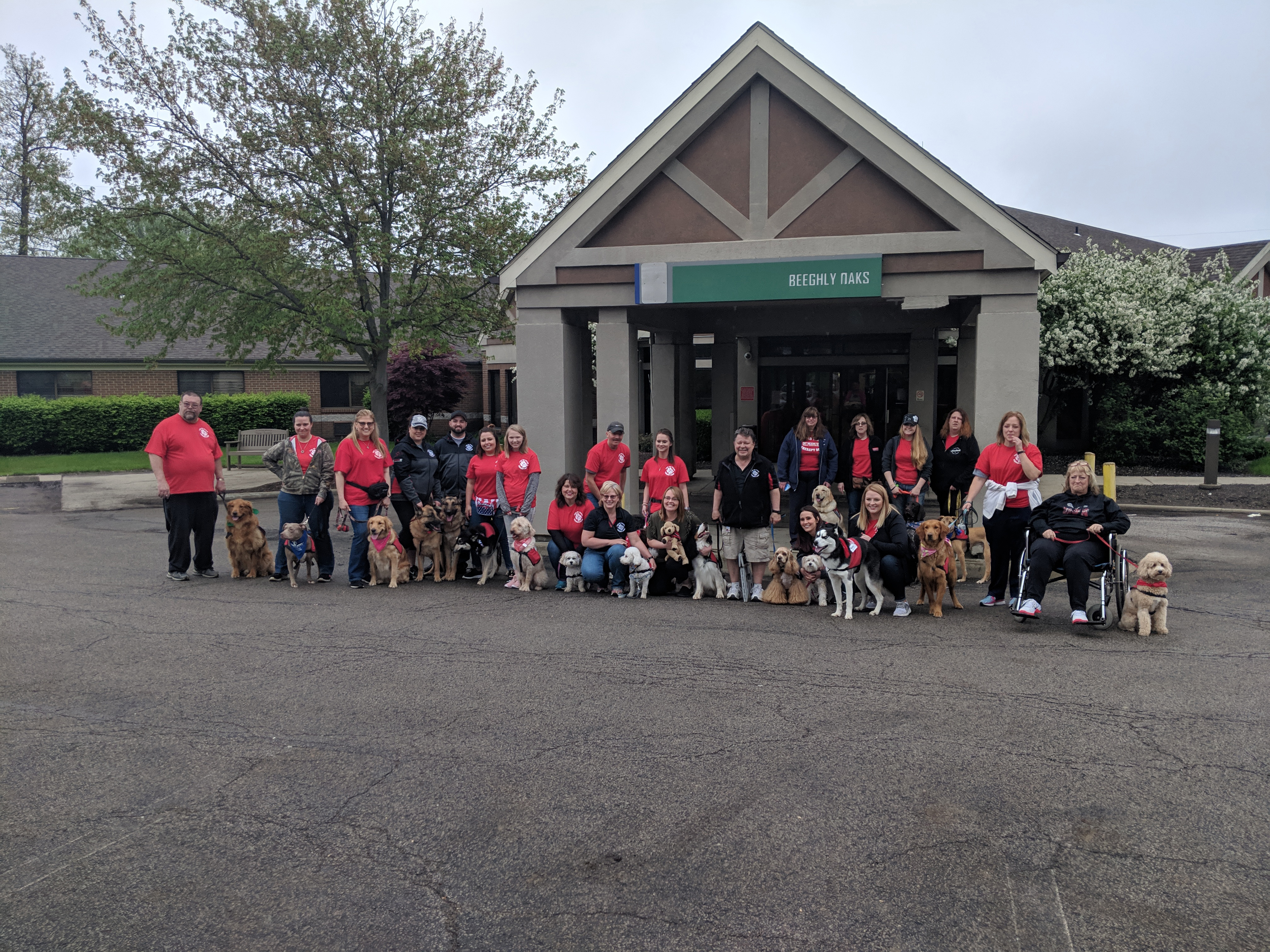 ---
By JESSICA HARKER
Therapy Dogs from Go Team Therapy Dogs visited Beeghly Oaks Center for Rehabilitation and Healing on May 4.
According to Tracy McCoy, the recreation director at Beeghly Oaks, more than 20 different dogs visited with residents.
"The residents were so excited to see the different dogs," McCoy said.
The group brought therapy dogs to the building as part of their etiquette training.
The dogs waiting patiently outside of the residents rooms, learning skills and patients required of therapy dogs.
"The dogs lined the hallways and brought joy to all of our residents," McCoy said.
To help with the training McCoy said she placed a photo of a dog outside of the residents rooms that the dogs were allowed to go in to. The dogs had to listen carefully to their trainers, only going in certain rooms and waiting patiently for permission.
"We can't wait until they come back next year," McCoy said.
More like this from vindy.com