Community learns about deaf culture at library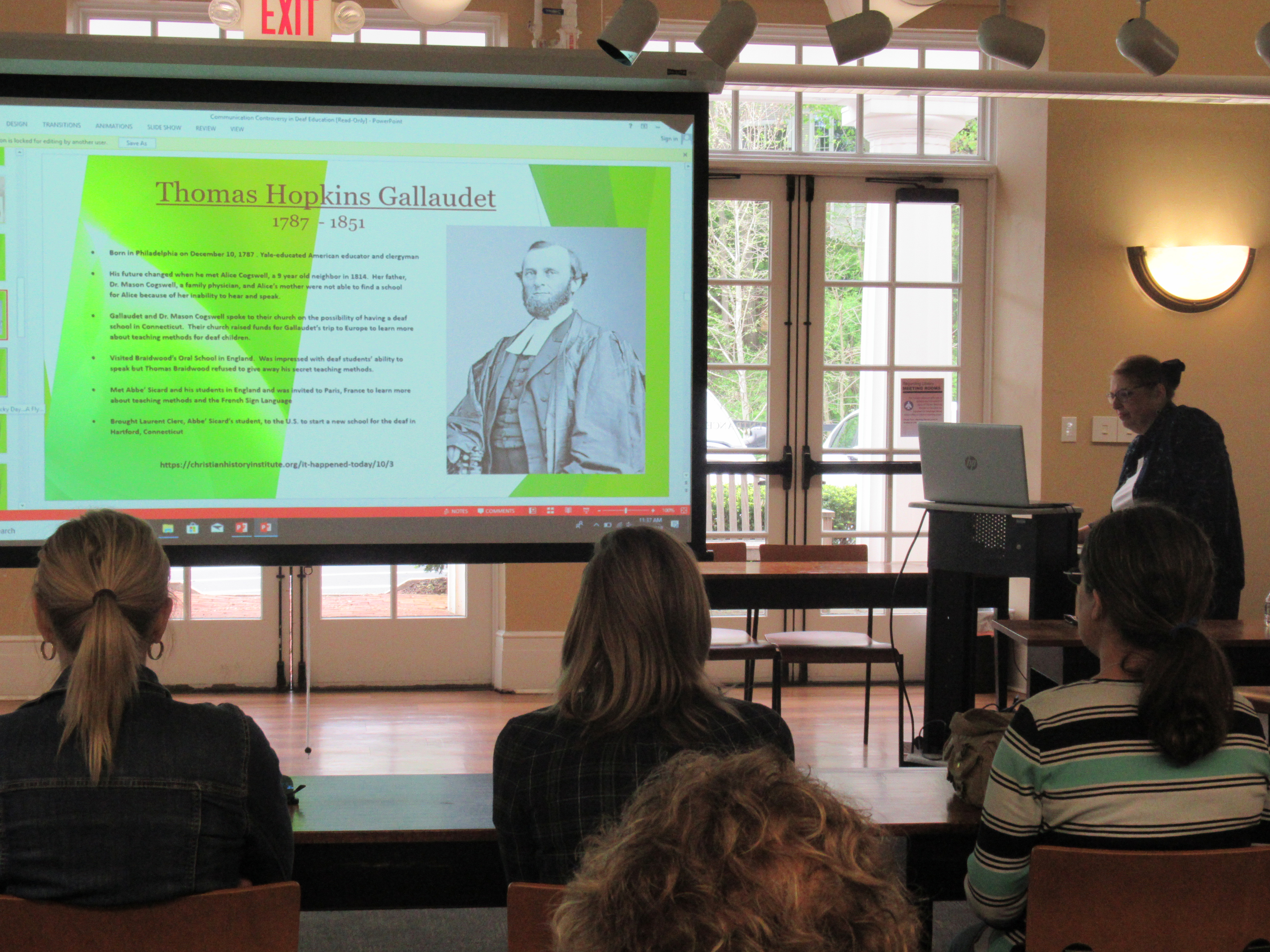 ---
By JESSICA HARKER
Poland library hosted guest speaker Irene Tunanidas on May 10, who presented on the history of deaf culture.
Tunanidas, who is deaf herself, spoke to community members about the national history of deaf learning.
"It is important to understand the past, so we can learn from it as we go forward," Tunanidas said.
Librarian Karen Steed organized the event, and translated for Tunanidas.
Steed also runs the Sign Language Club that meets at the Poland library and has a degree in Sign Language.
"I have always loved and appreciated sign language," Steed said. "It has been a passion of mine since I was young and I love that I am now able to share it with the community."
During the event 14 community members, both hearing and deaf alike, gathered together to watch Tunanidas presentation.
She discussed the history of deaf learning, and the cultural tear between oralism and the sign language we know today.
Tunanidas outlined a number of important figures in deaf history, including Thomas Hopkins Gallaudet.
Gallaudet was a key figure in American deaf cultural history because he founded Gallaudet University, a private university for the education of the deaf and hearing impaired that is still functional today. It was the first university of its kind, and was founded in 1864 in Washington, D.C. according to Tunanidas.
"We have so much history, and so much still to learn, it is important that we understand one to do the other," Tunanidas said.
For more information on upcoming library events, go to www.libraryvisit.org.
More like this from vindy.com