Austintown Middle School hosts 7th STEM showcase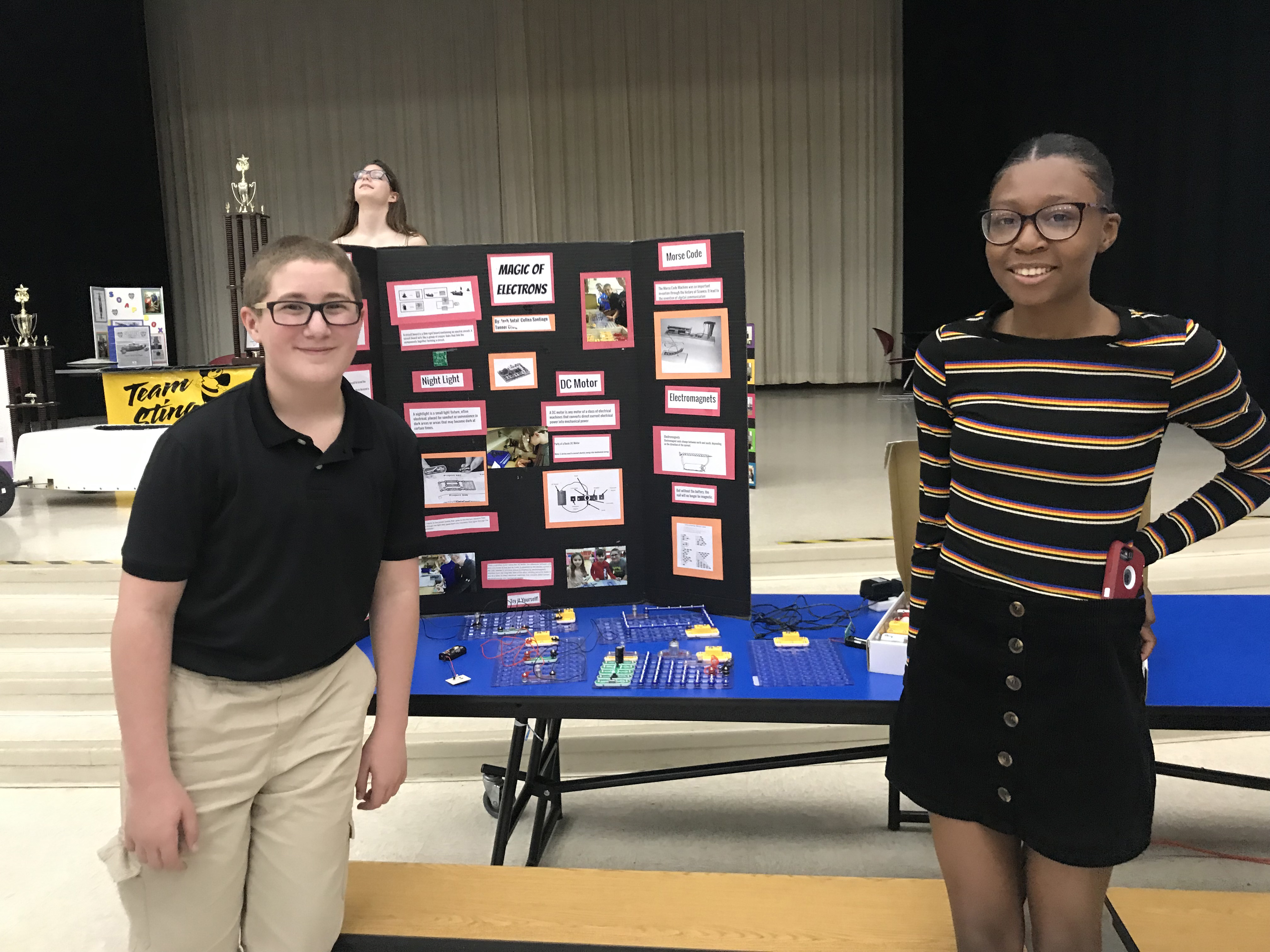 ---
By JESSICA HARKER
Austintown Middle School hosted its seventh annual STEM showcase on May 7.
Community members gathered at the school's gymnasium to hear first hand from students what they learned studying STEM that year.
Seventh- and eighth-grade STEM teacher Jason Freudenberg said that the showcase is a way for the community to see what students are working on.
"It gives them a lot of agency and ownership over their own learning," Freudenberg said.
Students in grades fifth through 12th were represented at the showcase, displaying a variety of projects.
Sixth-grade students Alexis Smallwood and Arianna Jones presented on the field trips their class had gone on throughout the year.
Smallwood explained that the group traveled locally, to places such as the Steel Museum, as well as to places farther away such as Cleveland and Pittsburgh.
"We get to see a lot, and learn about a lot of really interesting things," Smallwood said. "Like I know how to make steel now, and how they used to produce it at the steel mill in Youngstown."
Students Mason Prosser and Dashia Johnson also presented at the event.
Prosser and Johnson's exhibit featured a set of circuits, which the students explained how to connect and operate.
Johnson said that they were able to construct a working night light, and event studied a little bit of Morse Code to send messages using the light.
"It's really cool, we get to see how everything connects and why it works they way it does," she said.
Students from Austintown Fitch High School's Vex robotics team were also presenting during the event.
The team brought two of their working robots to showcase, explaining how the robots were built and how they operate.
"Austintown has always been a leader in STEM," Freudenberg said. "You can tell when you talk to any of our student they care a lot about what they are learning, they are invested in it."
More like this from vindy.com