Raising Cane's is a new Boardman neighbor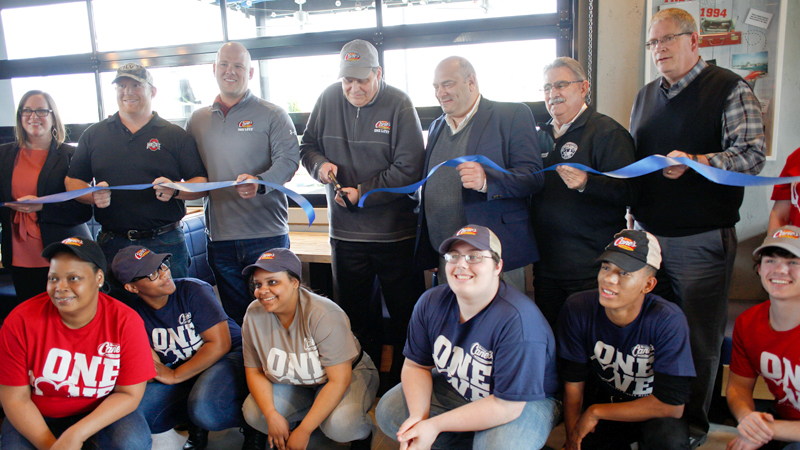 ---
Staff report
BOARDMAN
When asked what sets Raising Cane's apart from other restaurants in Boardman, general manager David Fedor gestured to his surroundings. 
At the restaurant's new location, three massive disco balls hang from the ceiling, and on the walls are framed Boardman jerseys and a painting of Elvis. "We're fun!" Fedor exclaimed. 
The chicken finger restaurant, which opens Wednesday, celebrated its new location at 450 Boardman-Poland Road with a ribbon-cutting ceremony Tuesday. 
Fedor said the new location is focused on becoming part of the community. That starts with the 120 jobs it has brought to Boardman. 
The Raising Cane's team also intends to collaborate with community groups for fundraisers and has already hosted an event benefiting Boardman community baseball. "We want to support them, like they support us. We want everyone to know who Cane's is," Fedor said. 
Raising Cane's grand opening will feature giveaways and a band. Festivities begin at 8 a.m. Wednesday.
As Fedor said, "We're worth the hype."
The first Raising Cane's opened in 1996. The Louisiana-based restaurant company is known for its chicken finger meals. The company is privately owned.
There are 34 Raising Cane's in Ohio.
More like this from vindy.com