Danielle Rovnyak, Jared Massouda to wed June 15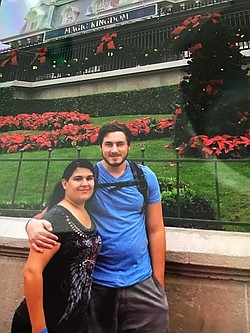 Photo
Danielle Rovnyak, Jared Massouda
MONTGOMERY, ALA.
Daniel and Patty Rovnyak of Montgomery, Ala., formerly of Youngstown, are announcing the engagement of their daughter, Danielle Rovnyak, to Jared Massouda, both of Pensacola, Fla.
The prospective groom is a son of Joseph and Tina Massouda of Fortson, Ga.
The couple will exchange vows at 5:30 p.m. June 15 at the Cleveland Aquarium in Cleveland. A reception will follow at Fountain Bleau Event Center in Avon Lake.
Miss Rovnyak attended Columbus State University in Columbus, Ga. She works at Hyatt in Pensacola.
Mr. Massouda is attending Pensacola State College. He is a pharmacy technician at Walgreens in Pensacola.
More like this from vindy.com