May market event focuses on Mother's Day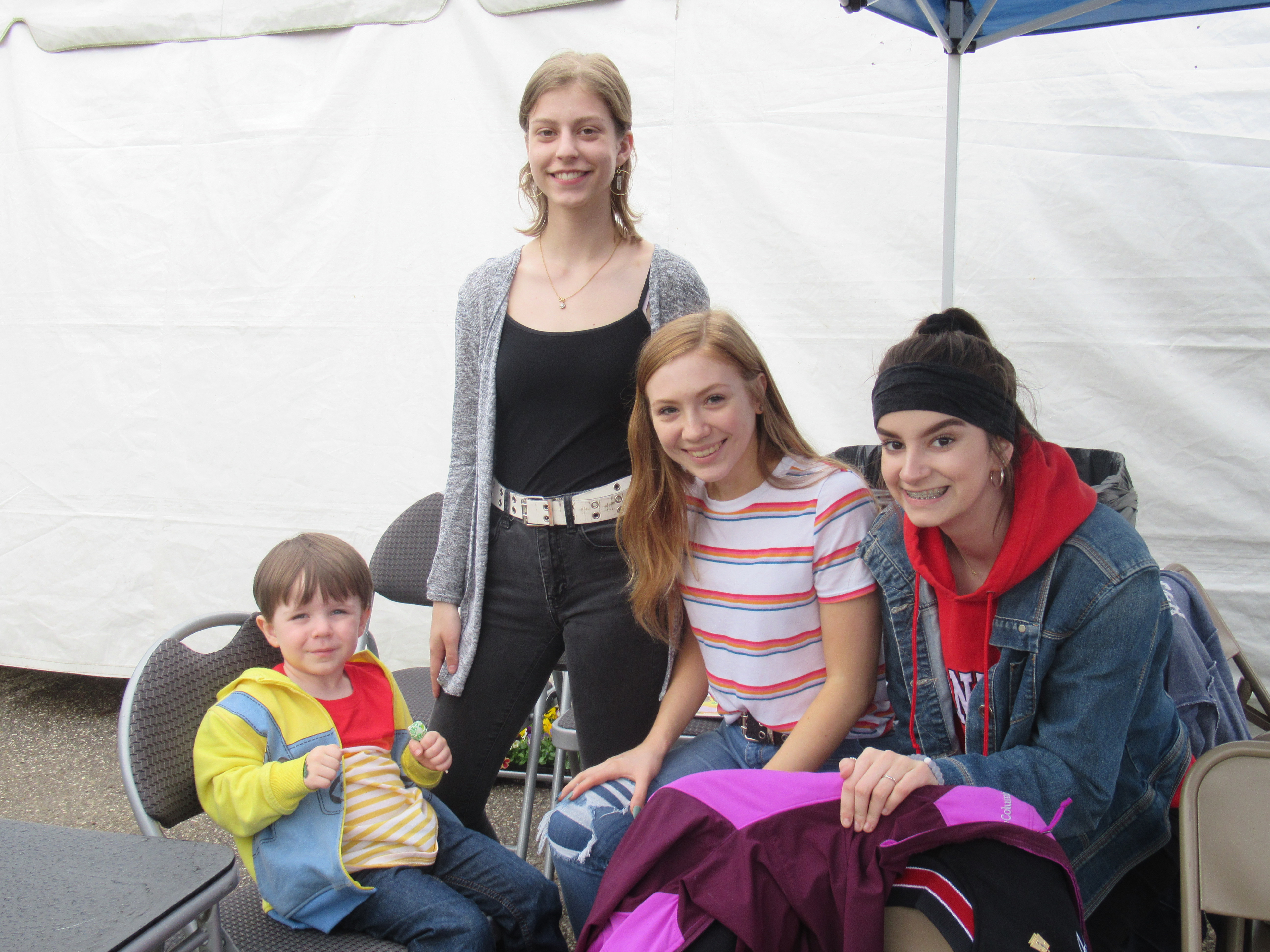 ---
By JESSICA HARKER jharker@vindy.com
The Austintown Farmers Market hosted a special Mother's Day Market on May 3 at Austintown Township Park.
Vendors from across the area gathered at the park selling a variety of crafts and plants.
"We have a lot of people who are new to the market, because so many people were interested in attending," said Shannon Lehn who organized the market.
Lehn said that a variety of businesses wanted to offer crafts and games for the community to enjoy.
Diva Donations from North Lima, hosted a dress up station for children.
"It's just about bringing the community together, celebrating local business, and having a good time," Lehn said.
Children were also able to make their mom's a card at the table run by Simply Scarves and Such made by Vicki McGee.
Local high school student Johnna Blystone organized a free face painting table as well.
Blystone said that she was volunteering at the event for tips, as a way to raise money so she could attend the National Speech Tournament this year.
This is the third year that Blystone will be attending the tournament.
"It's a lot of fun, I get my friends and we come out to the park and it really helps a lot," Blystone said.
A variety of vendors were also present at the event, selling plants and homemade goods.
Each vendor also donated an item that Lehn organized into a basket raffle.
Community members were able to purchase tickets to win a variety of prizes, that also doubled as advertising for the business Lehn said.
"They like raffling the items off because people get to look at all of the stuff they have to offer,' Lehn said. "More often than not if a community member likes a raffle item enough they will just purchase it from the vendor at the show."
The Austintown Farmers Market hosts a weekly market every Friday during the summer time in Austintown Park.
For more information, visit their Facebook page at www.facebook.com/austintownfarmersmarket.
More like this from vindy.com