Published: Sat, May 4, 2019 @ 11:52 p.m.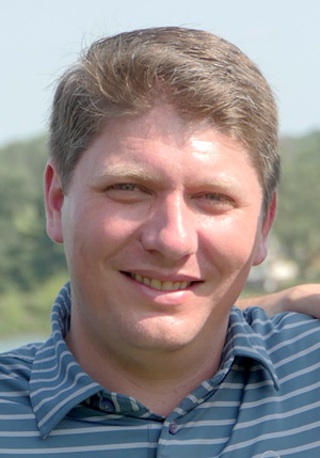 Photo
Once upon a time, I was a 17-year-old junior golfer. I played a lot. I practiced a lot. And I won my fair share of local, regional and state junior tournaments.
I was not on the AJGA junior circuit. And I did not win any national events.
One day my phone rang and I got a call from someone I didn't know much about. Herb Page, the head golf coach at Kent State University, said he wanted to talk.
We met. He gave me a tour of the campus. We talked golf. He made it very clear that he had no scholarship money for me and that I may never play in one collegiate tournament as a starter on the Kent State men's golf team. He said he wanted me to take one of the 11 or 12 spots on the team.
Looking back on it, the 17-year-old boy I was at the time had no idea the impact that offer would make on my life.
The 1999-2000 team broke darn near every possible record at Kent State University. I ended up making the traveling team and played most of the year as our four-man.
The courses we traveled to were amazing. And the players I competed against, became friends with, heck, even lived with, won more PGA Tour events and major championships than I can even keep track of.
To say my freshman year at Kent State had some very magical moments would be an understatement.
And yet, looking back on it now 19 years later, the central figure from that formative period isn't my best friend from the time, 2003 British Open Champion Ben Curtis.
Or my hilarious roommates whom I shared countless laughs with.
No, that central figure is Coach Page. Or Herbie as a lot of us still call him.
Herb Page is quite frankly a legend. The programs he built at Kent State — men's and women's — will go down as some of the most dominant programs in MAC History. In any sport. From any time period.
His statistics are almost too incredible to believe. As men's golf coach, Herb won 22 MAC Titles. In 1999 Herb, as director of golf, oversaw the creation of the Kent State women's golf team. Twenty straight MAC Titles later, the women's team is consistently one of the top 20 programs in the nation.
Twenty-four MAC Coach of the Year awards.
Four top 10 finishes at the NCAA championship (the first being the special 1999-2000 team mentioned above).
Hall of Fames? Northern Ohio PGA. Golf Coaches Association of America. Varsity "K" Kent State. Portage County Sports. And just announced for this summer, The Canadian Golf Hall of Fame (Page hails from his beloved Toronto).
Writing those accolades now is astounding. But in 1998, my 17-year-old self didn't understand the legacy Herb was building. What I do know however is this:
Herb Page got more out of me as a player than I ever thought I was capable of. And Herb Page gave me an opportunity to be a part of something that forever changed my life.
Herb's last team just co-captured last week's MAC championship and will compete in the upcoming NCAA regionals.
Herb's retirement will, appropriately so, be covered in golf publications nationwide. The superlatives thrown his way will be both plentiful and well deserved.
But let me say this as a former player of his. At 38 years old, I am quite certain that the single greatest line of my golf resume will forever be three simple words:
Played for Herbie.
Jonah Karzmer is a former golf professional who writes a Sunday golf column for The Vindicator. In his spare time he sells commercial insurance and loves getting feedback on his weekly columns via email at Jonah@thekarzmerinsurance.com.