Using felt boards to tell a story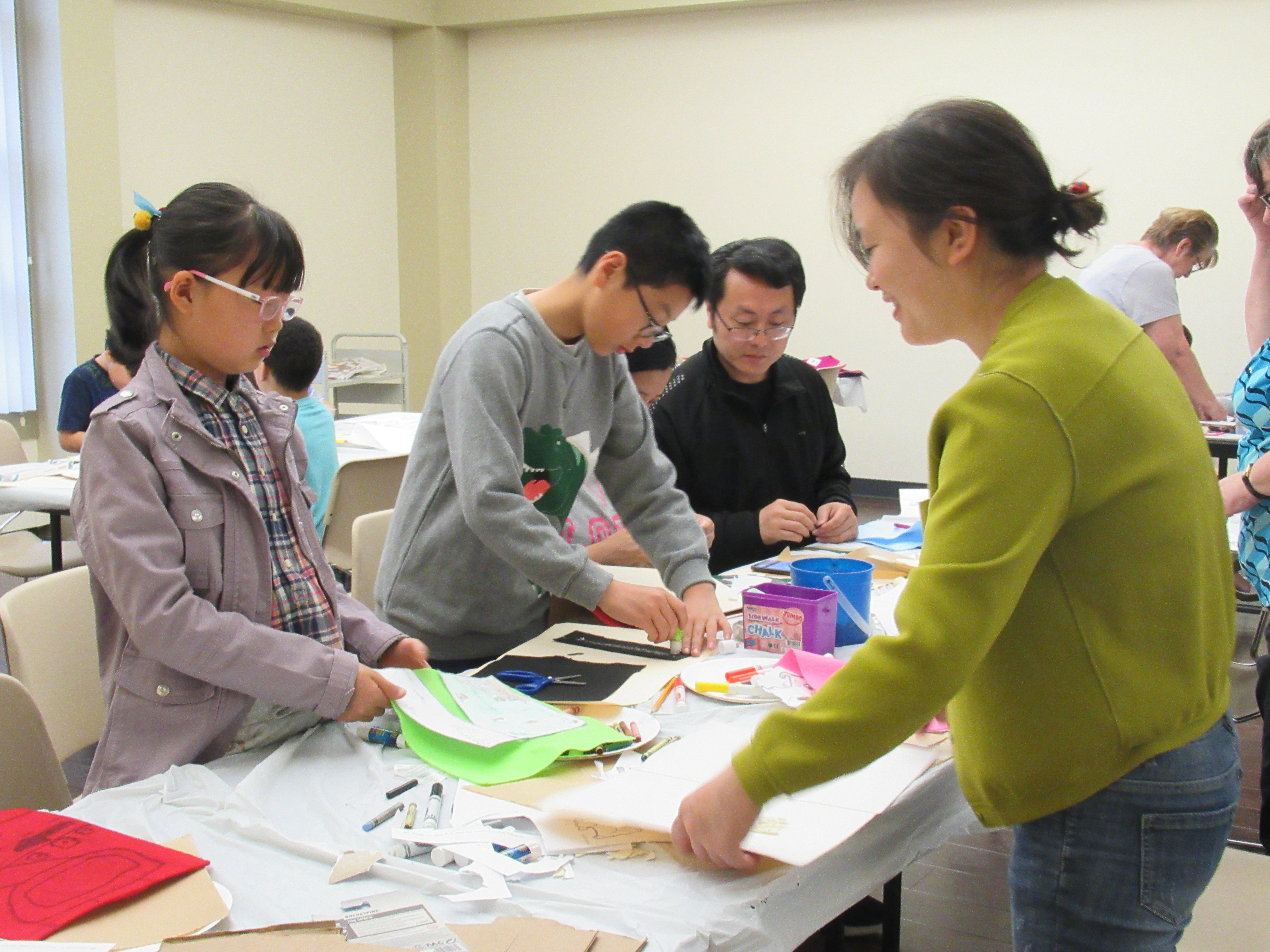 ---
By JESSICA HARKER
The Boardman library hosted a felting event for local students on spring break on April 19.
Children's librarian Karen Saunders organized the event for school age children.
"We use a lot of different tools, including felt story boards, to tell stories at the library and it is a really useful tool," Saunders said.
To kick off the event, Saunders used a board to tell the story of the "The Fish with the Deep Sea Smile."
After the story, Saunders taught community members how to use a felt board to tell their own stories.
"It's really easy to make one but they add a lot to any story being told," Saunders said.
The library provided felt, tracing paper, folders and other supplies for community members to use. Children and their families traced characters onto felt, then cut them out and decorated them to use.
Backgrounds of felt were also created to assist in telling the story.
The library provided outlines for classic stories like the Billy Goats Gruff.
Community members also create story boards for unique stories, and even for classic cartoons.
"It's great because you can do it for what ever you want, and it's both an art project but it can also be used again and again," Saunders said.
Saunders said that this event was a way for families to work on a project together while students are off of school.
More than 20 children and family members attended the event.
More like this from vindy.com