Poland Union students serve as principal for the day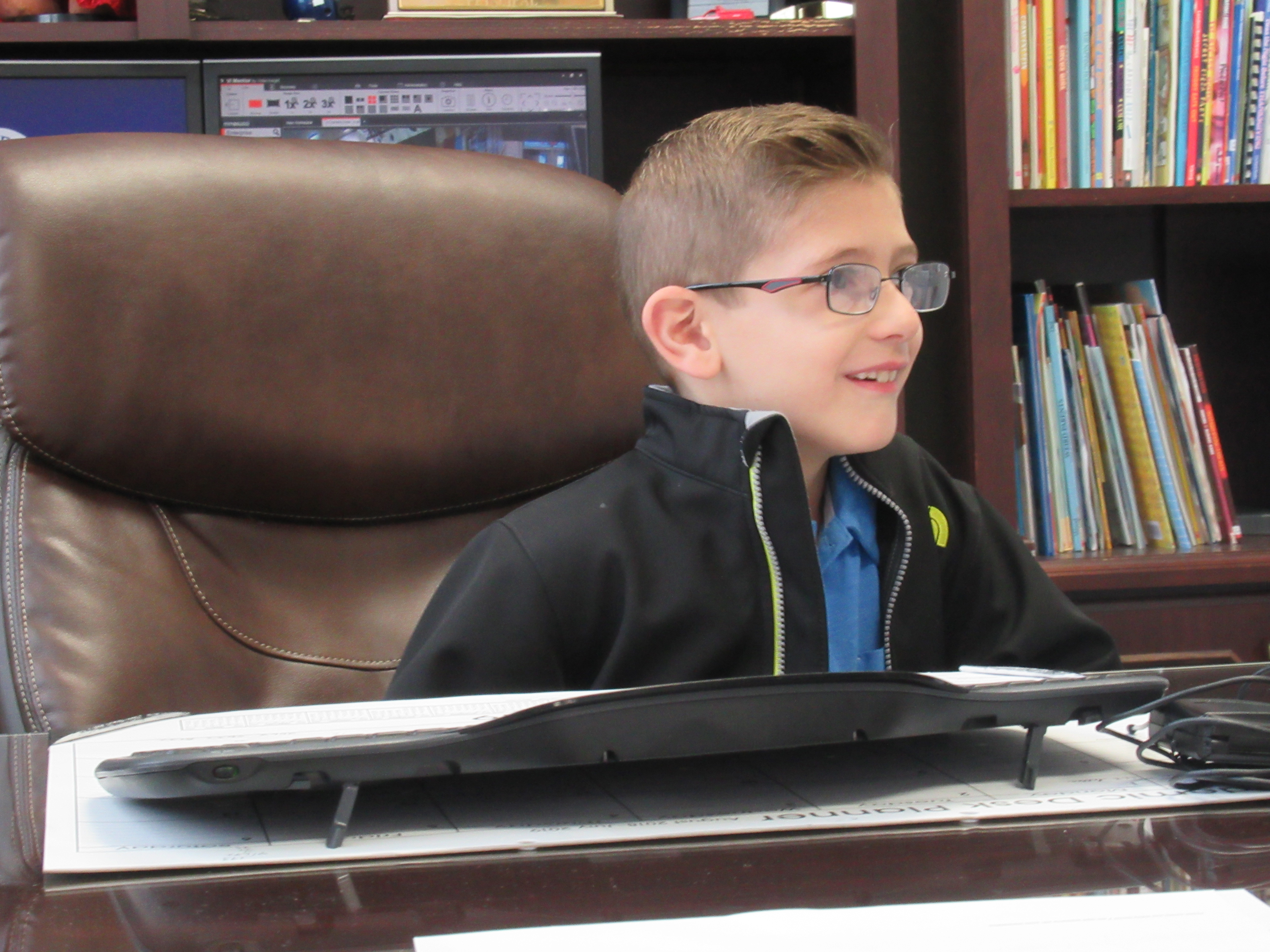 ---
By JESSICA HARKER
jharker@vindy.com
Poland Union Elementary school selected three students to serve as principal for a day starting April 24.
School principal Mike Masucci said that the a students were drawn from a group who donated to support the PTO's Relay for Life walk.
The PTO sold raffle tickets to be selected as principal and was able to raise over $2,000.
"It's a great cause," Masucci said, "And the students get the chance to do something fun."
Second grader Aiden McDonald was the first student to serve as principal.
Masucci said that they started their day by watching the pre school students as they entered the building.
"A big part of being principal is being sure students have a safe start to their morning," Masucci said.
McDonald was able to sit being the principal's desk, eat donuts for breakfast, call students to the office and do the morning announcements.
During the day McDonald and Masucci walked through the school, checking on all of the students and teachers at Union.
"As principal I just want to make our school even better," McDonald said.
He was given special duties throughout the day, including giving pre school secretary Dianna Weaver a flower for National Administrative Appreciation Day.
McDonald even got to ride in a police car with Officer Steve Kent to Poland High School where he met with Superintendent David Janofa.
Students in first grade and kindergarten that were winners will served April 25 and 26.
Throughout the whole experience McDonald said he only has one complaint, the staff at Poland Union kept asking him for a raise, or the day off.

"Everyone keeps asking me the same thing," McDonald said, "Why do they keep asking me that?"
More like this from vindy.com