Pi Day pie throwing at Austintown Intermediate School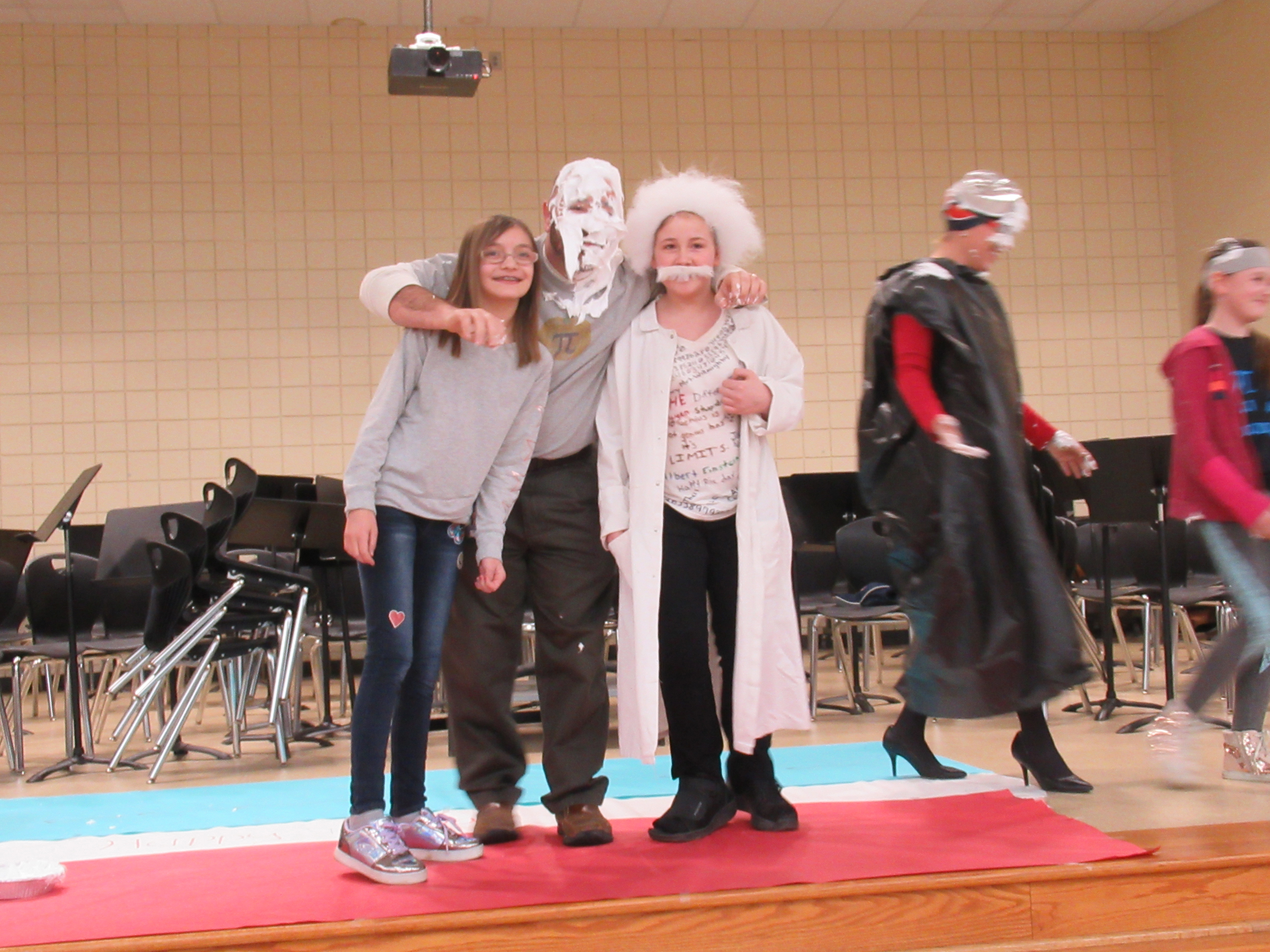 ---
By JESSICA HARKER
Austintown Intermediate School celebrated international Pi Day on March 14.
Students spent the day working on fun games based on various math concepts.
"It's just a fun way for each of the classes to get involved and really do some interactive learning of different math concepts," said third-grade math teacher Joya Villani who headed up the events.
Villani said that students in third grade spent the day learning about rays, and finding their area.
Fourth-graders spent the day in "Angel City" and fifth-graders learned about measurements.
"We love to take the time to really explore different mathematical concepts," Villani said.
Along with each graders individual projects, students were able to use their estimation skills to guess how many Starbursts were in a large bin outside of the lunch room.
The students in each grade who guessed the closest took home a five pound bag of the candy.
Villani said the student favorite of the events for that day were the pie your principal challenge.
"Essentially, each student was given a story problem to solve, everyone who solved it correctly was entered into the competition," Villani said.
Four students from each grades lunch period who answered the question correctly were chosen to throw pies at Principal Angel Owens or Tim Pappagallo.
Sixteen students total were given the privilege of covering their chosen principal in pie.
"The students really love it, it's a great way to get them involved," Villani said. "And the principals were all on board, which says a lot about the support we have at AIS."
More like this from vindy.com