Early detection key to treating MS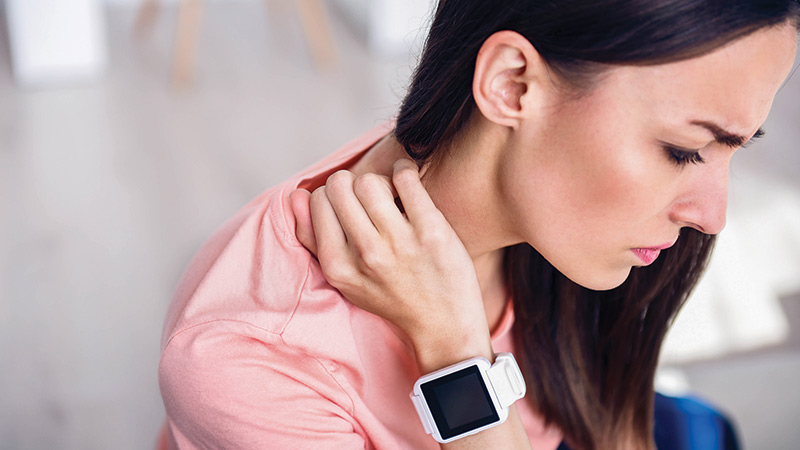 ---
Mission of Mercy
The mission of Mercy Health has remained steadfast since the Sisters of the Humility of Mary began providing health care services more than 100 years ago. Mercy Health's core values of compassion, excellence, human dignity, justice, sacredness of life and service are upheld at all of our care locations, blending pioneering technology and innovative equipment to provide the best care possible.
Visit mercy.com for more information or to find a doctor, location or specialty.
Brought to you by Mercy Health
Medical advances in the diagnosis and treatment of multiple sclerosis are growing rapidly, which is a welcome relief for Mahoning Valley residents who suffer from the condition.
"The first medications for MS only became available within the last 26 years, and while there are roughly 14 FDA-approved treatment options available today, roughly 12 years ago there were only a few," said Dr. Jesse McClain DNP, APRN of Mercy Health Youngstown.
March is MS Awareness Month, a period of time dedicated to raising awareness of multiple sclerosis and improving the lives of people with MS and their families.
MS is a neurological disease that's often disabling by disrupting the flow of information within the brain. It can cause nerve tissue damage that, left untreated, can become permanent.
To date it's not a curable condition, but treatment options can be effective in preventing conditions to worsen.
"Like many diseases, early detection is key, as are exercise, a healthy diet, abstaining from smoking and reducing stress," McClain said.
Individuals in the Mahoning Valley are among the more susceptible to MS due to multiple factors.
"Researchers don't know what specifically causes it, but we do know women are three-times more likely than men to get MS," McClain said. "Additionally, individuals of Northern European descent, Yand those who live above the 37th parallel like us here in the Mahoning Valley are most susceptible."
McClain also said symptoms typically first appear in the age range of 20-40, but there are outliers.
"A person will commonly develop blurred or loss of vision caused by optic nerve inflammation," McClain said. "It's not unlike a stroke sometimes the way it's presented. It's also common to include vertigo and dizziness."
At Mercy Health, neurologists and advanced practice nurses staff three specialty offices in Poland and Youngstown to treat patients with MS. Ensuring that locally, expert care is available for families managing an MS diagnosis.
MRIs are used to diagnose the disease by investigating scars on the spine and brain for particular markers of MS. Clinicians also use electronic equipment called evoked potentials to test the speed of brain activity.
Once diagnosed, providers can work with patients to determine the best course of action treatment-wise.
"Today's treatment options don't repair the damage that's been done. You can't go back and undo that, but by diagnosing it early and immediately starting treatment a patient can manage the symptoms and maintain their quality of life," McClain said.
Left untreated, McClain said, the condition can lead to severe neurological disability.
If you have questions about MS or what treatment options Mercy Health offers, contact Youngstown Neurology at 330-746-7400.
More like this from vindy.com