Preschool students receive lesson on catching a leprechaun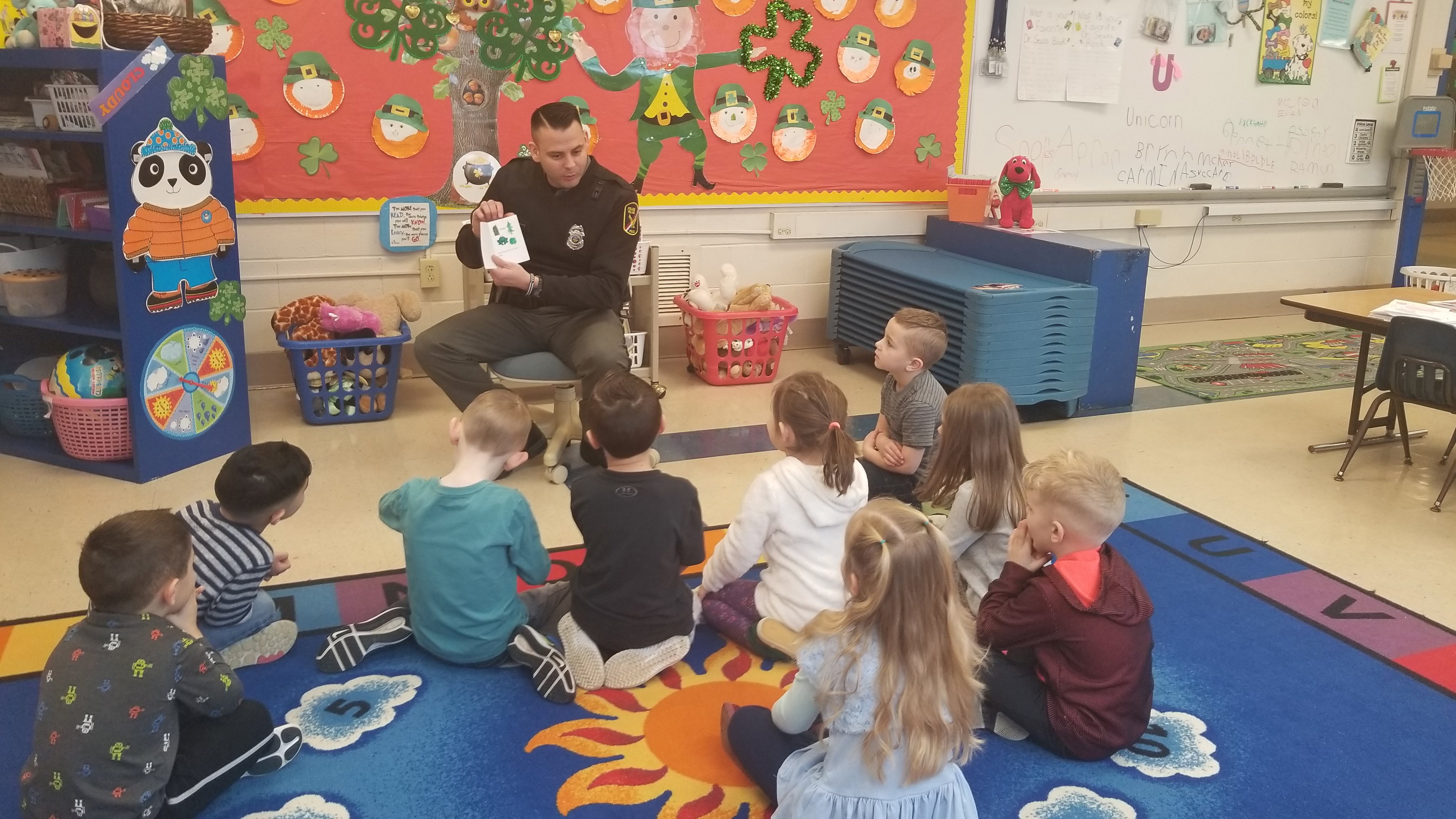 ---

Photo
Neighbors | Submitted.Poland Union preschool students were visited by school resource officer Matthew Martinez to help them celebrate St. Patricks day.

Photo
Neighbors | Submitted.School Resource Officer Matthew Martinez read to preschool students in Joye Bucci's class at Poland Union School.
By JESSICA HARKER
Poland preschool students received a special lesson on how to catch a leprechaun on March 8.
Students in Joye Bucci's preschool classroom at Poland Union Elementary School were visited by School Resource Officer Matthew Martinez to help celebrate St. Patrick's Day.
"He explained to the students to look for clues," Bucci said. "Leprechauns like shiny green things and love rainbows."
Martinez visited with students, reading to them and giving advice about the upcoming holiday.
He explained to students the best ways to catch a leprechaun and what they could do if they were to catch one.
"The students with their trap in hand will definitely use those tips to catch the little green man," Bucci said.
She explained that this was the kick off of the school's St. Patrick's day celebration.
"Thank you, officer Matthew and all of our officers, for keeping us safe," Bucci said.
More like this from vindy.com