Preschoolers celebrate Dr. Seuss' birthday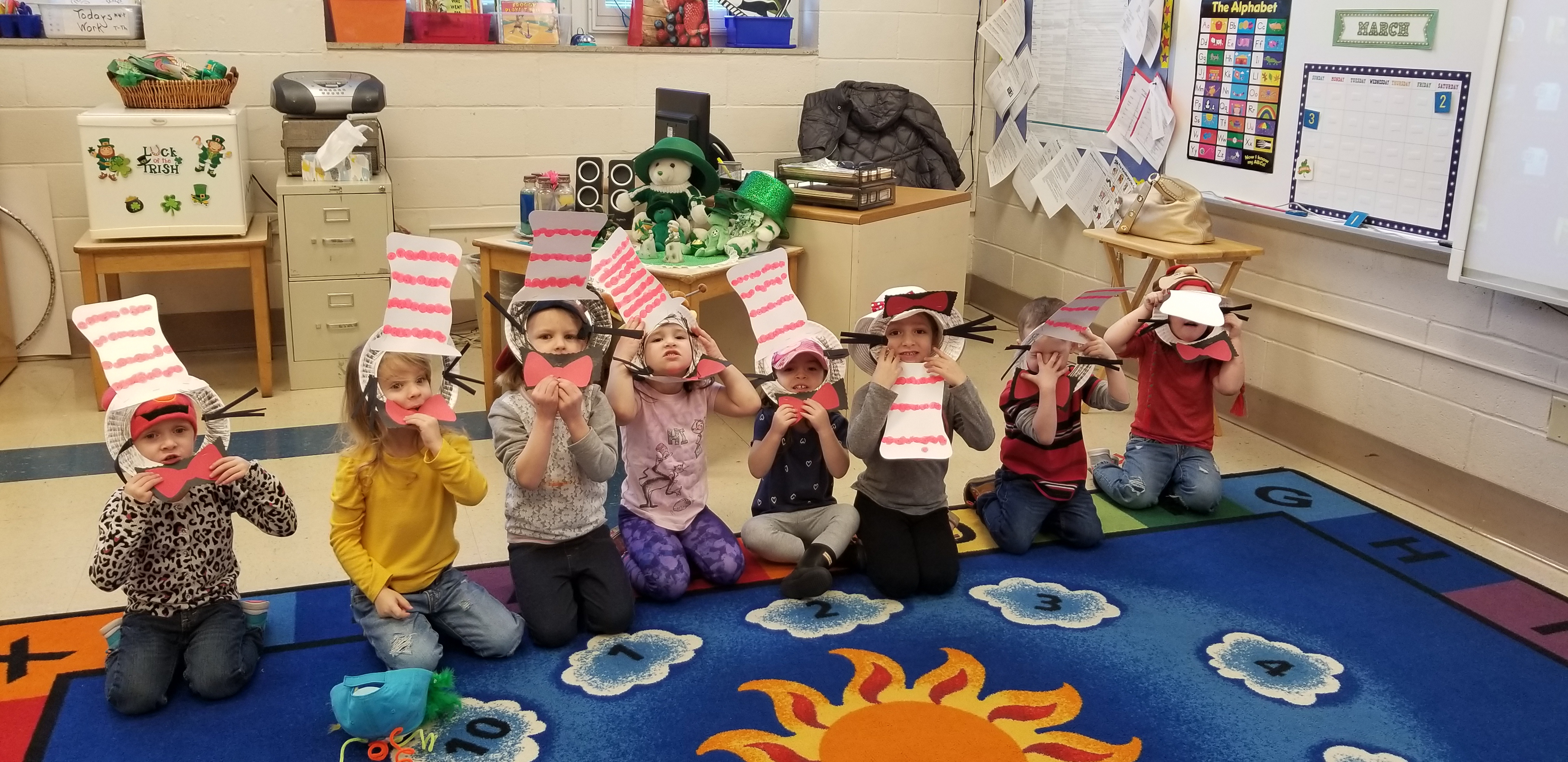 ---
By JESSICA HARKER
Preschool students at Poland Union Elementary School celebrated Dr. Seuss's 115th birthday on Feb. 27.
Teacher Joy Bucci planned the day, scheduling a variety of wacky Seuss-themed crafts for students.
Students were encouraged to wear silly socks and crazy hats for "Wacky Wednesday," according to Bucci.
Throughout the day, Bucci and other preschool teachers read Dr. Seuss books to the students, and worked on crafts.
Bucci said students created Cat and the Hat masks and Thing One and Two paper dolls.
Many students also dressed up like Seuss characters, even dying their hair blue to look like Thing One.
"We celebrated, had fun and enjoyed reading," Bucci said.
Dr. Seuss's birthday fell on March 2, but Bucci said the class celebrated early, before the weekend.
More like this from vindy.com