Boardman hosts Drums Alive afterschool program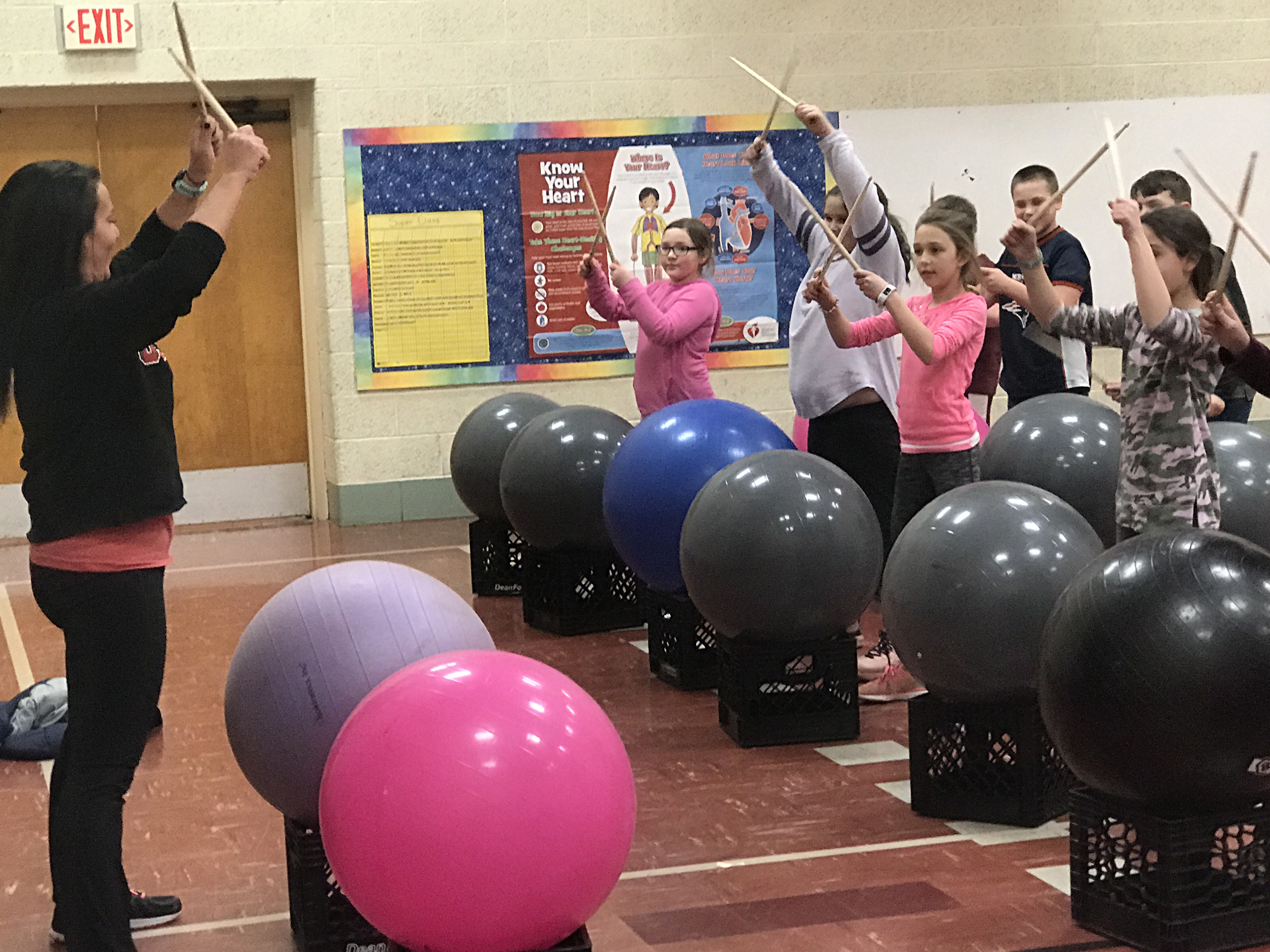 ---
By JESSICA HARKER
Boardman Stadium Drive Elementary School hosted the annual Drums Alive after school program Feb. 12-27.
The program, which is run by instructor Melanie Angiuli, is a 45-minute afterschool fitness program the school hosts about once a year.
"It's really a lot of fun," Angiuli said. "They follow along with the rhythm and it really helps students to focus on what they're doing."
Angiuli, who was certified in teaching the class five years ago, has taught the class two years in a row at Stadium Drive.
The parent teacher association recently purchased supplies for the class, including drumsticks and exercise balls, to make the class a more regular occurrence.
During the class, Angiuli leads students as they drum along to different songs, keeping the rhythm.
Angiuli choreographs each song herself, using exercise balls held on crates and drumsticks to add to the music.
"They catch on really quickly, it was surprising to me," Angiuli said. "It helps students with rhythm and memory based components."
She said that the program is great because it can be done by any one at any age.
"Boys or girls can do it, event adults and students of any age," Angiuli said. "It's just a fun way to get up and stay active."
Angiuli said that the program is often used as an alternative for detention for students with behavioral issues.
"It's because the calming effect of keeping rhythm and the concentration it takes to memorize the routines can be very helpful for students with too much energy," Angiuli said.
She said the program can be helpful to anyone however, as a fun way to help both your body and your mind stay active.
"It's amazing how fun and involved the program is right away," Angiuli said. "Students catch on so quickly it's just fun, without even knowing how good it is."
More like this from vindy.com