Austintown Elementary celebrates Dr. Seuss's birthday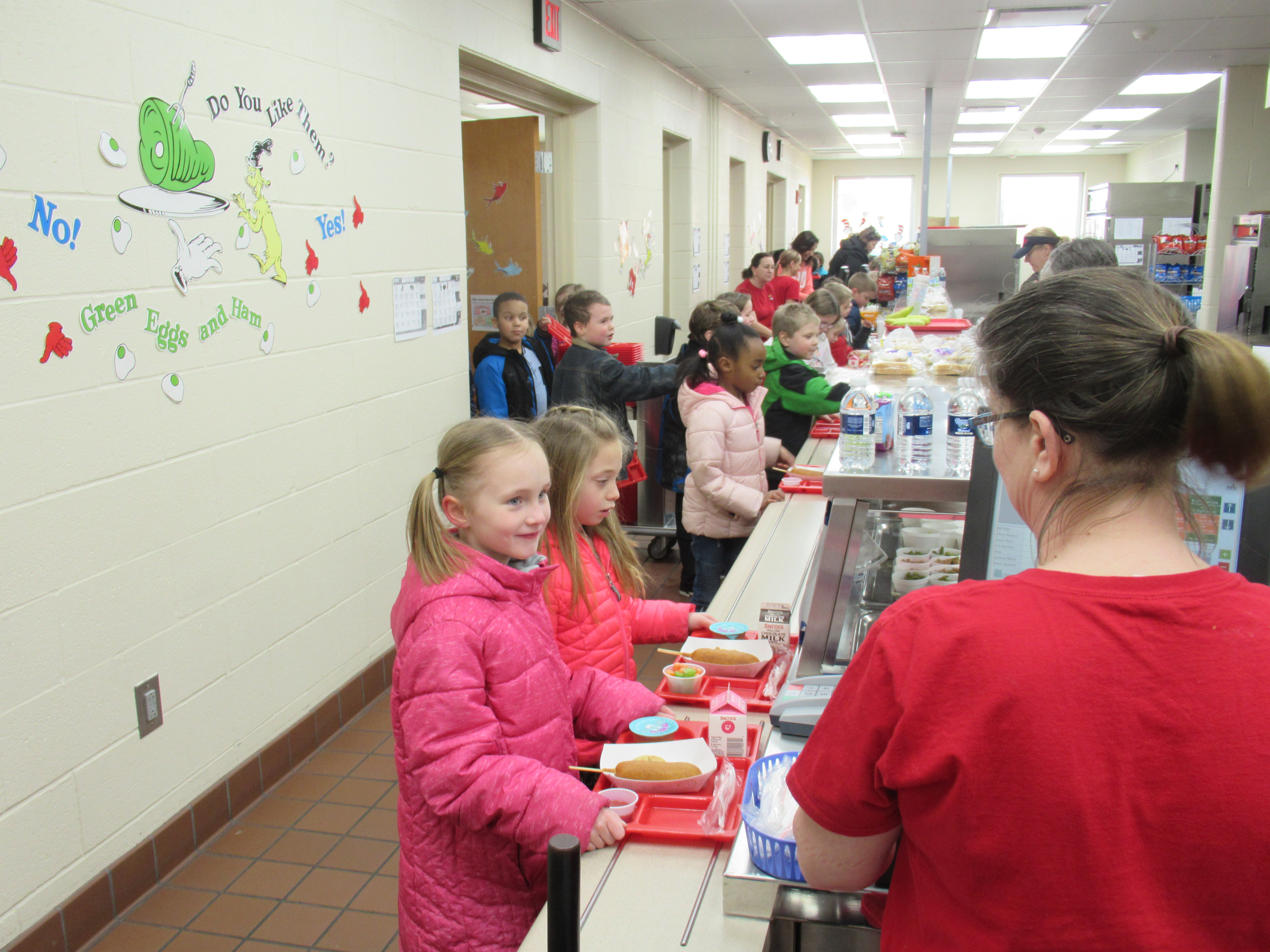 ---
By JESSICA HARKER
Austintown Elementary School students celebrated the Dr. Seuss's 115th birthday on March 1.
Cindy "Lou Who" Todd, the AES kitchen manager, constructed a breakfast and lunch menu based on many of Dr. Seuss's classic books.
Students were able to purchase green eggs and ham, oodles of noodles and more Seuss-themed meals during the special event.
"It takes some creativity coming up with the names for everything, but we do it every year and we love it," Todd said.
She explained that before the elementary schools merged in Austintown, many of them did Dr. Seuss themed celebrations.
When the schools merged, Todd said she wanted to keep the tradition going.
"It's a lot of fun, the kids come in and they enjoy it," Todd said.
Students were also able to win prizes by purchasing meals throughout the day.
Todd said any student who ordered breakfast received a free Dr. Seuss pencil.
"We got about 100 more kids than we usually do for breakfast," Todd said. "Everyone just loves it."
During lunch, students who purchased a meal were entered to win free plush toys or tablet bags that Todd made herself.
"I just love Dr. Seuss, and I think those books are really a staple for a lot of children as they grow up," Todd said.
More like this from vindy.com