Austintown band hosts annual Spaghetti Dinner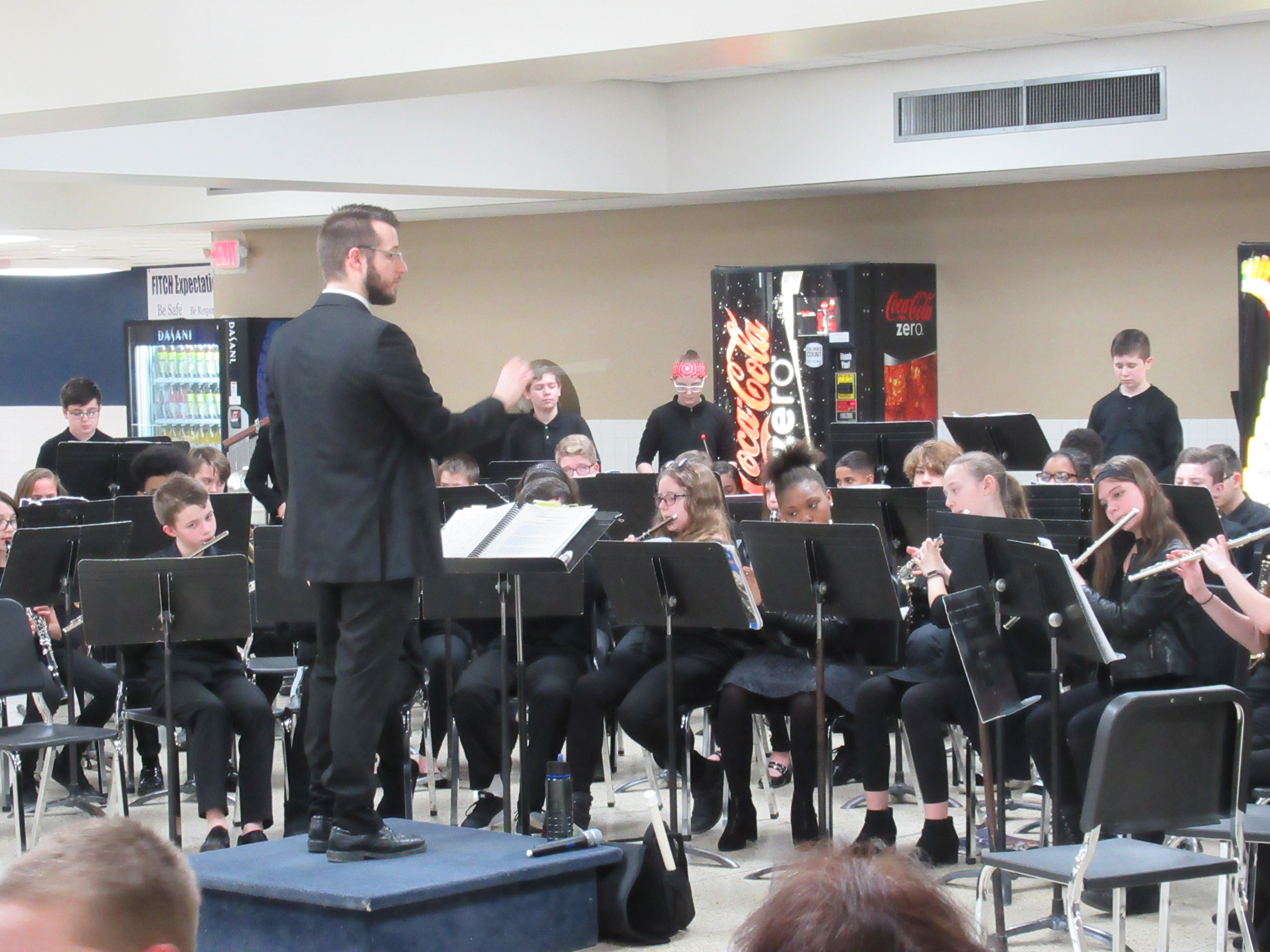 ---
By JESSICA HARKER
The Austintown Band Parents Association hosted its annual Spaghetti Dinner fundraiser on Feb. 23.
According to Association President Ray Hartsough the event has been a tradition that predates the high school building, which was built in 1969.
Hartsough said the fundraiser is the largest the band hosts every year, usually raising from $7,000-$10,000.
"The money that this event raises is one reason that the program is able to maintain it's excellence from year to year," Hartsough said.
During the event community members were able to purchase tickets to a spaghetti dinner, dessert and drinks.
The spaghetti sauce recipe is a heavily guarded secret, having been passed down between event chairmen each year since it began.
Volunteers from the Austintown Band Parents association along with the high school kitchen staff prepared the food.
Bands from Austintown High School, Intermediate and Middle School perform for community members during the event, which ran from 12-7 p.m.
"We are very lucky to have support from all of the schools, all of the principals and band directors work hard for this event," Hartsough said.
Along with dinner and music, the BPA organized a 50/50 raffle, a bake sale and a Chinese auction to help raise money for the band.
"Our volunteers are working hard non-stop and all day to pull this off," Hartsough said. "It is a team effort."
Members of the event committee have been meeting since November to prepare, according to 2019 chair Jen Agnone.
"There are about six of us and we met about once a month, updating each other on our individual tasks," Agnone said.
Volunteers spend hours decorating the night before the event, Agnone said, and begin day of preparations around 6 a.m.
Hartsough said that the money raised annually from the event allows the BPA to purchase crucial items, like uniforms and instruments, for students.
"It is truly amazing to see the great turnout year after year as the community comes out to support our students, and we so grateful for that support… It is really a fun day," said High School Band Director Wes O'Connor.
For more information about upcoming band events, go too www.afband.org.
More like this from vindy.com