Published: Sat, June 8, 2019 @ 11:30 p.m.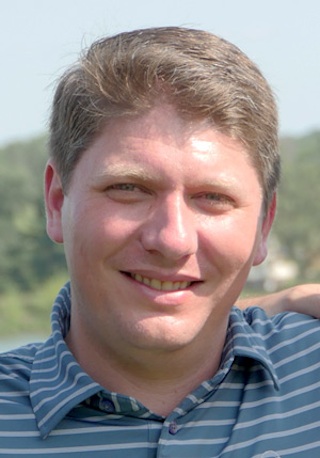 Photo
Ladies and gentlemen, get ready for a special week as The U.S Open returns to Pebble Beach.
Some of golf's most historic and memorable shots have come in U.S Opens at Pebble. Jack Nicklaus' 2-iron off the flag on 17.
Tom Watson's chip-in and point to caddy Bruce Edwards.
Tom Kite's major break through in the wind in '92.
And of course, Tiger's most dominant win of all time in 2000.
A few weeks ago, I addressed the length of last month's PGA Championship and the advantage that provided to players like Brooks Koepka and Dustin Johnson, who just happened to finish 1-2. This week, I really hope that the shorter Pebble Beach proves that distance is not needed to make a golf course and "championship" course.
I was lucky enough to play Pebble in college on a trip with my father. All sentimental parts aside, it is a fabulous golf course. Not overly long. But fabulous in the way every shot matters.
Replaying the holes in my head, I believe Pebble is a "fader's" golf course. Meaning players who regularly work the ball left to right in the air. Other than the tee shot on 3, I really can't picture a shot that favors a draw. Conversely, there are multiple holes that I believe favor a high fade: 1, 5, 6, 8, 9, 10, 11, 12, 14, 15, 16.
So when it comes to picking a winner, I'm looking for a "fader." Another factor will be trajectory control. Hitting high shots to rock hard U.S. Open greens is an advantage. Until the Monterrey winds start blowing 20-30 mph. So while height is nice, height "control" is nicer.
Lastly, I'm going to try to address an intangible: winning at Pebble Beach. Look back at the winners of U.S. Opens from above; Nicklaus, Watson, Kite, Woods. All were either number one in the world or close to it at the time of their victory.
For this week's pick, I'm looking for a fader, a controlled trajectory player and a big name. Hmmm ... Here are my thoughts.
Dustin Johnson — Perfect shaper of the ball for Pebble. Has won the AT&T regular Tour event there multiple times. I think he's relevant. But just short. My pick: Top 10.
Phil Mickelson — Come on, what would be a better story? The USGA's heartbreak kid completes the career grand slam at Pebble Beach in his home state. Storybook. But in my best Lee Corso voice, "not so fast." I think Phil is too pumped up for this event. My gut says the storybook finish is already too magical in his own mind, and he misses the cut from being too excited. But ... and this is a big but ... the golf gods do like magical finishes. So if Phil in in contention come Sunday, I think he'd almost have a calmness over him as if believed he's meant to win. So while my pick is Missed Cut, don't be surprised if he makes it to Sunday to see him win.
Jim Furyk — I've never been a huge Furyk fan. I don't even know why. But I think he's primed for a great U.S Open. I've called him a choker for years now (remember the snap hook at Olympic when he could have won there?), so I don't think he wins. But my pick: Top 10
And my pick to win is ... Tiger Woods.
Look at the variable from above. He's playing a fade these days, but he demonstrated at Augusta he can also hit the draw when needed. He controls his trajectory better than anyone when he's on. And he knows how to win at Pebble. Augusta was the fairy-tale comeback story. This week, he solidifies his prowl on the chase to 18.
Jonah Karzmer is a former golf professional who writes a Sunday golf column for The Vindicator. In his spare time he sells commercial insurance and loves getting feedback on his weekly columns via email at Jonah@thekarzmerinsurance.com.