Hope Bobonick, Robert Stojkov to wed July 13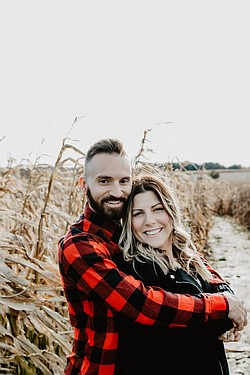 Photo
Robert Stojkov, Hope Bobonick
AUSTINTOWN
Tom and Renee Bobonick and Kathy Stojkov, all of Austintown, are announcing the engagement of their children, Hope Bobonick and Robert Stojkov, both of Boardman. The prospective groom also is the son of the late Blagoje Stojkov.
The couple will be married during a 5 p.m. ceremony July 13 in Nassau, Bahamas, with an evening reception to follow. Invitations will be extended for both events.
Miss Bobonick graduated from Youngstown State University with a bachelor's degree in education and a master's degree in English. She is an English instructor at Trumbull Career & Technical Center in Warren.
Mr. Stojkov earned a bachelor's degree in computer information systems from Akron University. He is a technical analyst for HBK CPAs & Consultants in Canfield, and is the owner of Stojkov's Landscaping LLC.
More like this from vindy.com