Poland student rides to school on fire truck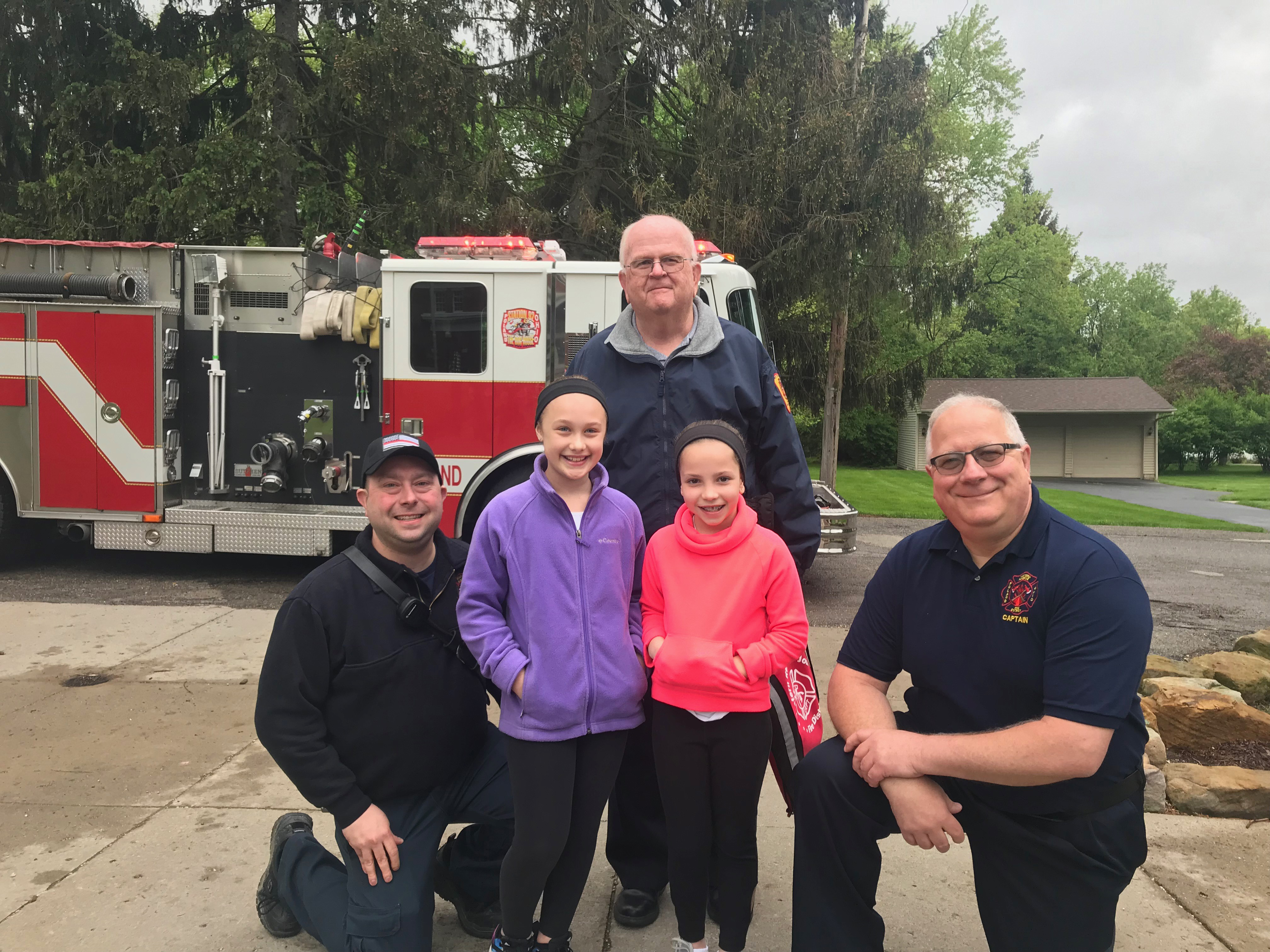 ---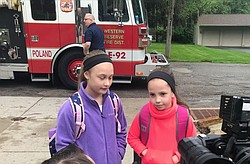 Photo
Neighbors | Submitted.Poland student Alexis Flood spoke to local news crews on May 13 after getting a ride to school on a firetruck.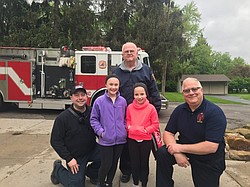 Photo
Neighbors | Submitted.Poland fire fighters posed with Alexis Flood, the local winner in the State Fire Marshal Fire Prevention Poster Contest, after giving her a ride to school on their fire engine.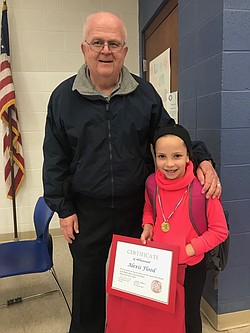 Photo
Neighbors | Submitted.Alexis Flood posed with a fireman after getting a ride to school on a firetruck May 13.
By JESSICA HARKER
A Poland McKinley Elementary School student got a special ride to school on May 13.
Student Alexis Flood was driven to school by a Poland fire truck, and was then greeted by her classmates as she pulled up.
"It's not every day a student gets dropped off to school with full lights and sirens," said communication specialist Julie Bercik.
Flood was the local winner of the State Fire Marshal Prevention Poster Contest.
The ride to school was just a portion of her prize.
The fire department will also give Flood a ride to the town's annual Celebrate Poland event.
"This is certainly a day that Alexis will remember," Bercik said.
The Ohio Department of Commerce puts on the competition annually.
This year's theme was "Look. Listen. Learn. Be aware. Fire can happen anywhere," with the competition taking place during Fire Prevention Week.
Each year, local fire departments choose winners from each elementary grade.
The local departments then submit the entries to the state-wide competition, which will select six winners.
More like this from vindy.com