Lorrin Pico, Bradley Nykiel are engaged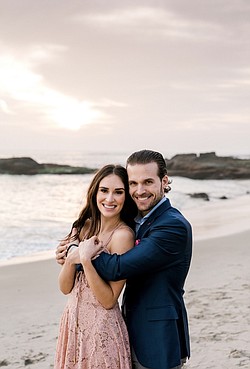 Photo
Lorrin Pico, Bradley Nykiel
Lorrin Marie Pico and Bradley Aaron Nykiel, both of Chicago, together with their parents, Karen and George Paradise and Patrick Pico, all of Youngstown, and Ronald and Molly Nykiel of Munster, Ind., are announcing their engagement.
The couple will exchange vows at 3 p.m. Aug. 31 at the Centennial Garden in Poland. An evening reception will take place at The Lake Club, also in Poland.
Invitations will be extended for both events.
The bride-elect graduated with a bachelor's degree in nursing from Kent State University. She is a registered nurse at Northwestern Memorial Hospital in Chicago.
The prospective groom graduated from Indiana University with a bachelor's degree in business administration in finance. He is vice president at Harmer Associates in Chicago.
More like this from vindy.com