Canfield library hosts Mad Science event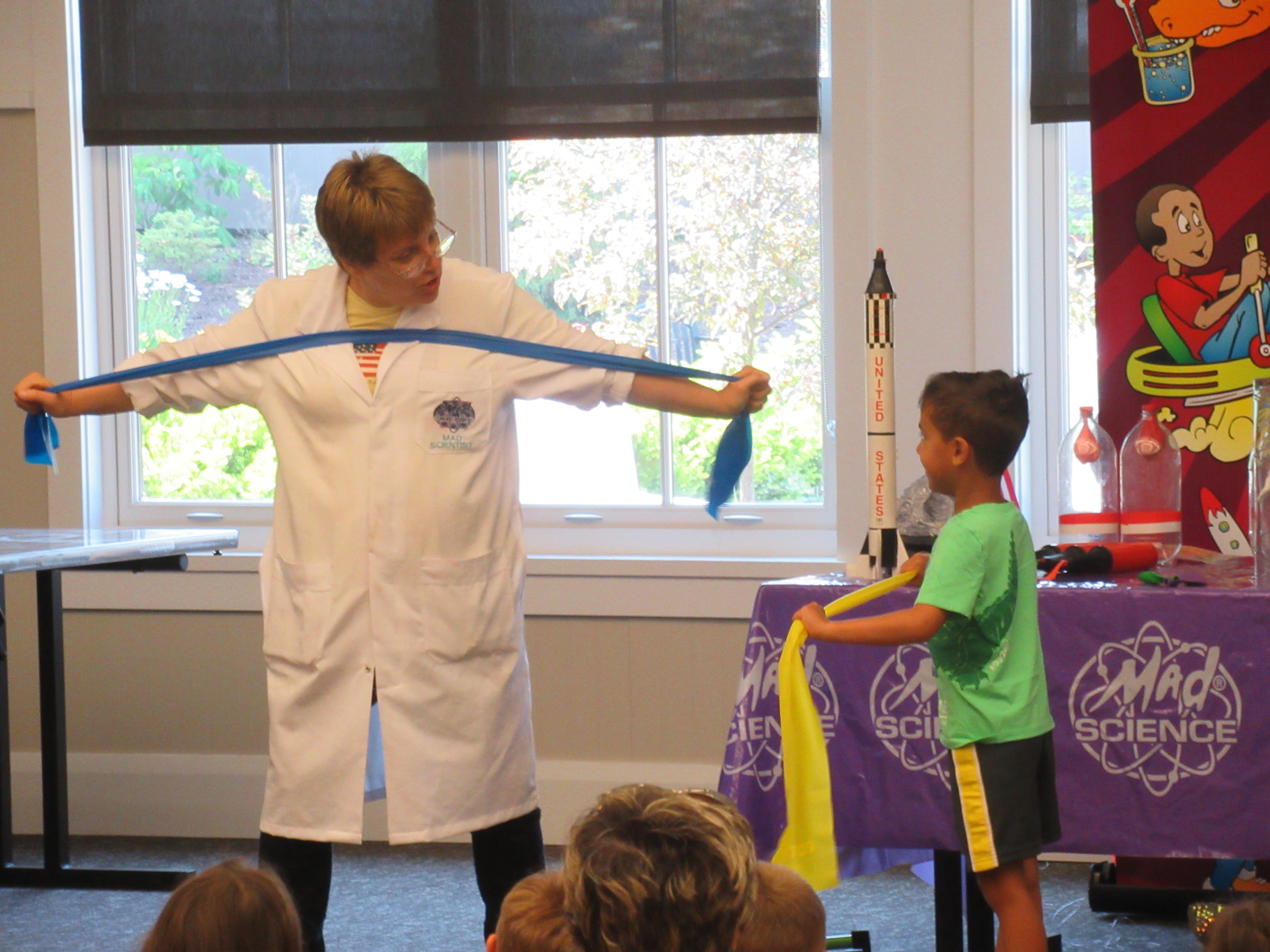 ---
By JESSICA HARKER
Canfield library hosted a Mad Science event on June 28.
Scientists Tammy and Camilla visited the library, performing experiments for children gathered there.
"We wanted to have a space themed event to go along with our Summer Reading Program," said children's librarian Amanda Kollar.
This year's Summer Reading theme is a Universe of Stories, and is based on outer space.
During the performance, experiments focused on astronauts and space travel.
Children were called up as volunteers, participating in the show. Each child called up as a volunteer also walked away with a prize.
"It's a lot of fun, and the children really enjoy learning about all of the different things," Kollar said.
During the show, children learned about what astronauts eat, how they exercise in space and the difference between life in space and life on earth.
More than 50 children and their families were present at the event.
For more information on upcoming library events, go to www.libraryvisit.org.
More like this from vindy.com