Middle school students perform holiday concert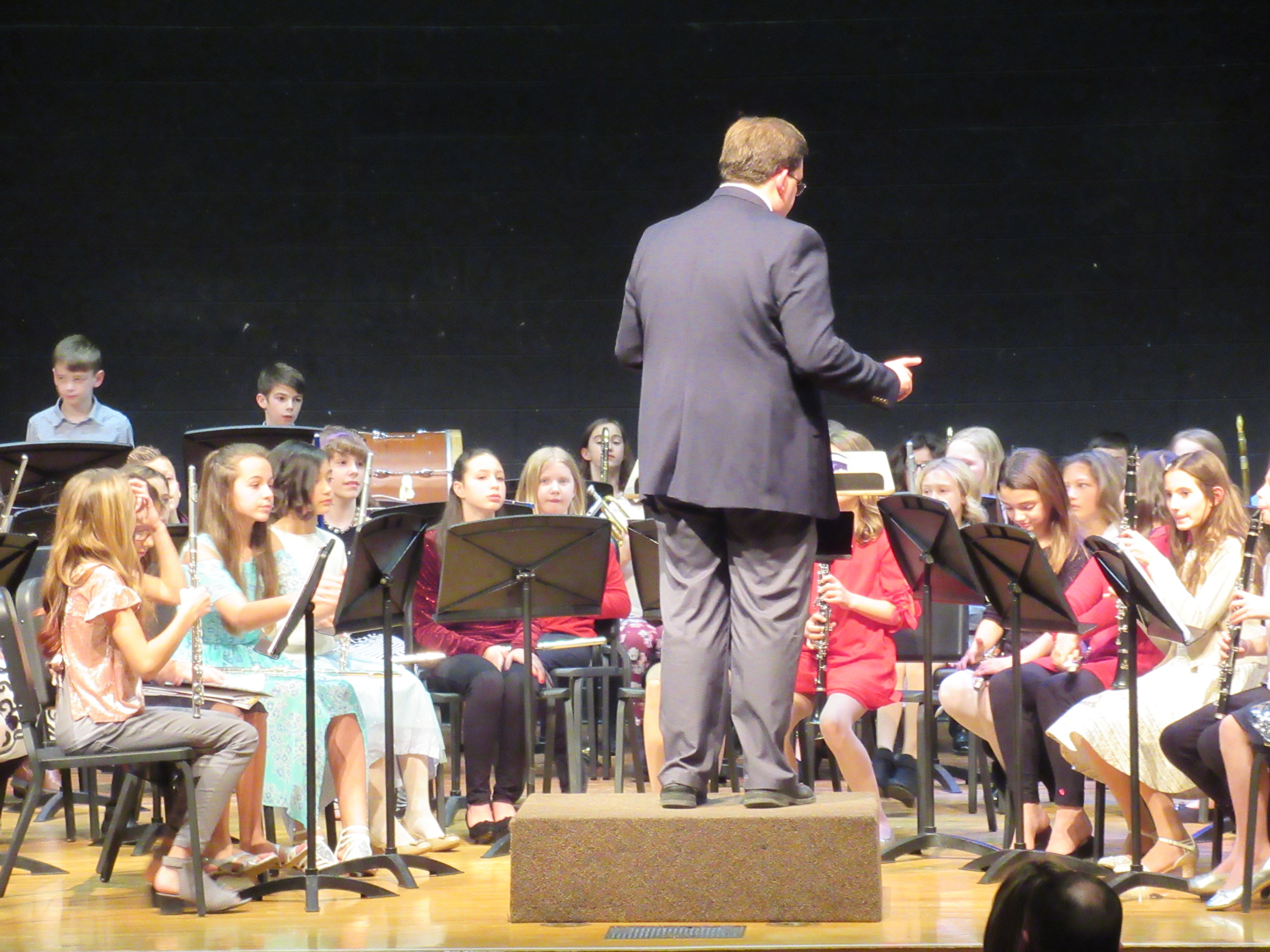 ---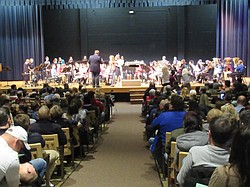 Photo
Neighbors | Jessica Harker.Community members packed the auditorium at Poland Seminary High School on Dec. 12 for the fifth- and sixth-grade band's first performance of the year.

Photo
Neighbors | Jessica Harker.Assistant Band Director Jeff Penney directed fifth-grade band students during their first performance on Dec. 12 at Poland Seminary High School.
By JESSICA HARKER
Fifth- and sixth-graders from Poland performed their holiday concert on Dec. 12.
Jeff Hvizdos, the bands director, said the holiday performance is always a concert that everyone looks forward too.
"They are kids and they love to play holiday music, and its very exciting for them," Hvizdos said. "It gets them more in the spirit of things if that is even possible."
This concert is the first time fifth-graders performed in front of an audience, according to Hvizdos.
Each year, the fifth- and sixth-grade bands have two performances.
"It paves the way for everything that is going to come down the roads," Hvizdos said. "Learning what to do and when to do it for rehearsal and concert etiquette."
The choir performed first, for their first performance of the year. Later, the band students also performed.
Hzvidos said that all students in fifth- and sixth-grade are members of either the choir or the band, sometimes both. Both groups practice three times a week.
"Everyone has band three days a week, so what ever instrument you play you get two days of just that group and one of us," Hzvidos said.
He said that for the last few weeks in preparation for the concert students have been practicing with the full band throughout the week.
During the performance, fifth-graders performed a number of snippets of classic holiday songs.
The concert kicked off with the fifth-grade playing a demonstration of music with school Principal Lisa Iberis narrating the students journey of learning their instruments throughout the year.
"It tells the story of what the first few weeks of band sounds like. When they are learning to make the sound better, learning more and more notes," Hvizdos said.
After the fifth-grade, the sixth-grade students took the stage and played three full songs for the audience. The sixth-graders performed "Jingle Bell Tones," "Winter Wonderland" and "Bell Carol Rock."
"There is always a buzz on concert nights, there is just something about getting dressed up and coming to play," Hvizdos said.
The fifth- and sixth-grade students will perform once more later this school year.
More like this from vindy.com