Michael Kusalaba library celebrates Kwanzaa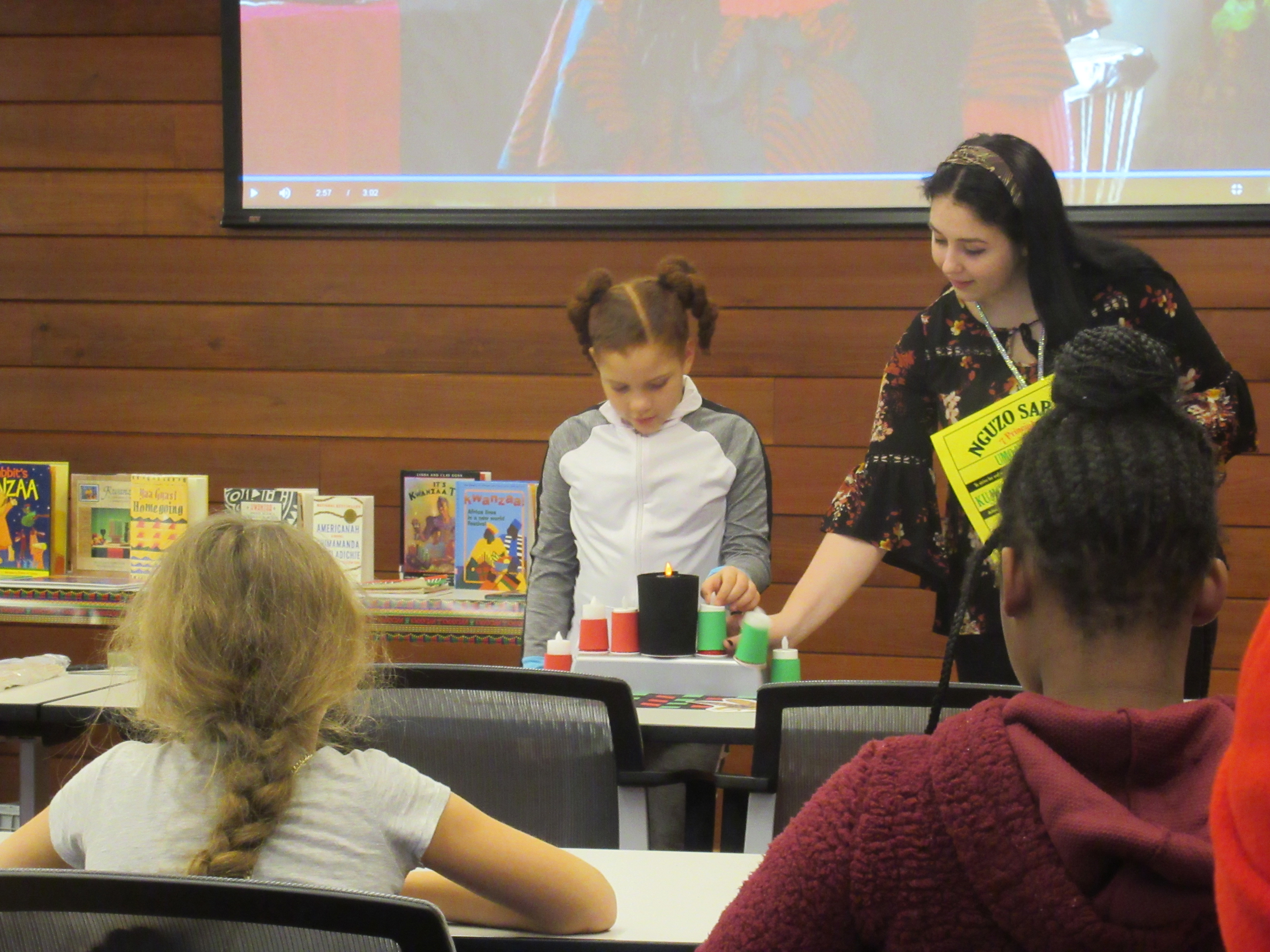 ---
By JESSICA HARKER
The Michael Kusalaba library hosted its first Kwanzaa celebration event on Dec. 27.
Librarian Hannah Matulek organized the event, stating that the event usually only happens at the East branch.
"Today we are celebrating Kwanzaa, and we are going to learn about the seven principals of Kwanzaa," Matulek said.
Kwanzaa is a holiday celebrating African heritage and African American culture.
"We have fruit to celebrate the harvest, which is what Kwanzaa means, celebrating the harvest," Matulek said.
The event began with Matulek reading "Kwanzaa Celebration Pop-Up Book" to those present.
She then broke down the meanings in the book, going over the seven principals of Kwanzaa and the symbols.
The principals of Kwanzaa include Umoja, or unity; Kujichagulia, self-determination; Ujima, collective work and responsibility; Ujamaa, cooperative economics; Nia, purpose; Kuumba, creativity; and Imani, or faith.
To celebrate these principals, Kwanzaa is seven days from Dec. 26 until Jan. 1, ending on the final day with a feast and gift giving.
The symbols include the mat, Mkeka, candle holder, Kinara, the seven candles, or Mishumaa Saba, crops, Muhindi, unity cup, Kikombe cha Umoja, and gifts, or Zawadi.
Matulek provided fruit to celebrate the harvest, as well as coloring pages and crafts for everyone to enjoy. For more information on upcoming library events, visit www.libraryvisit.org.
More like this from vindy.com