Poland schools give back to the community for the holidays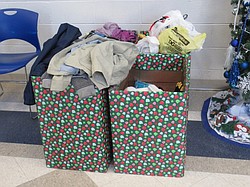 Photo
Neighbors | Jessica Harker.Boxes of supplies collected by Poland Middle School students to the Giving Tree were donated to help community members in need.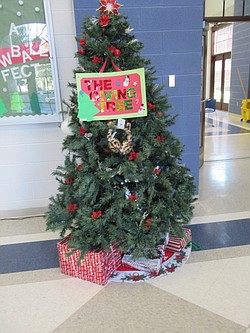 Photo
Neighbors | Jessica Harker.Students at Poland Middle School donated winter outdoor wear to the school's Giving Tree throughout the month of December.
By JESSICA HARKER
Poland Schools practiced giving back to the community during the holiday season.
"It's a fun way to teach kids the importance of giving back during the holidays," said Supervisor of Community Engagement Julie Bercik.
Bercik said that Poland McKinley and Middle schools gathered donated items to be distributed to multiple charities.
Mahoning Childrens Services and the Salvation Army will both receive donations from the giving trees.
Poland High School student council collected toys for "Toys for Youngstown Kids" to be donated locally.
High school student members of the Kindness Club, who sell popcorn every Friday at the school, used popcorn funds to buy toys for Toys for Tots that were also donated locally.
Lindsay Ignazio, club supervisor, said that the group members love going out and buying the toys, learning important skills like money management.
"It's something we started doing recently and its a been great," Ignazio said.
More like this from vindy.com