Middle school students attend annual career day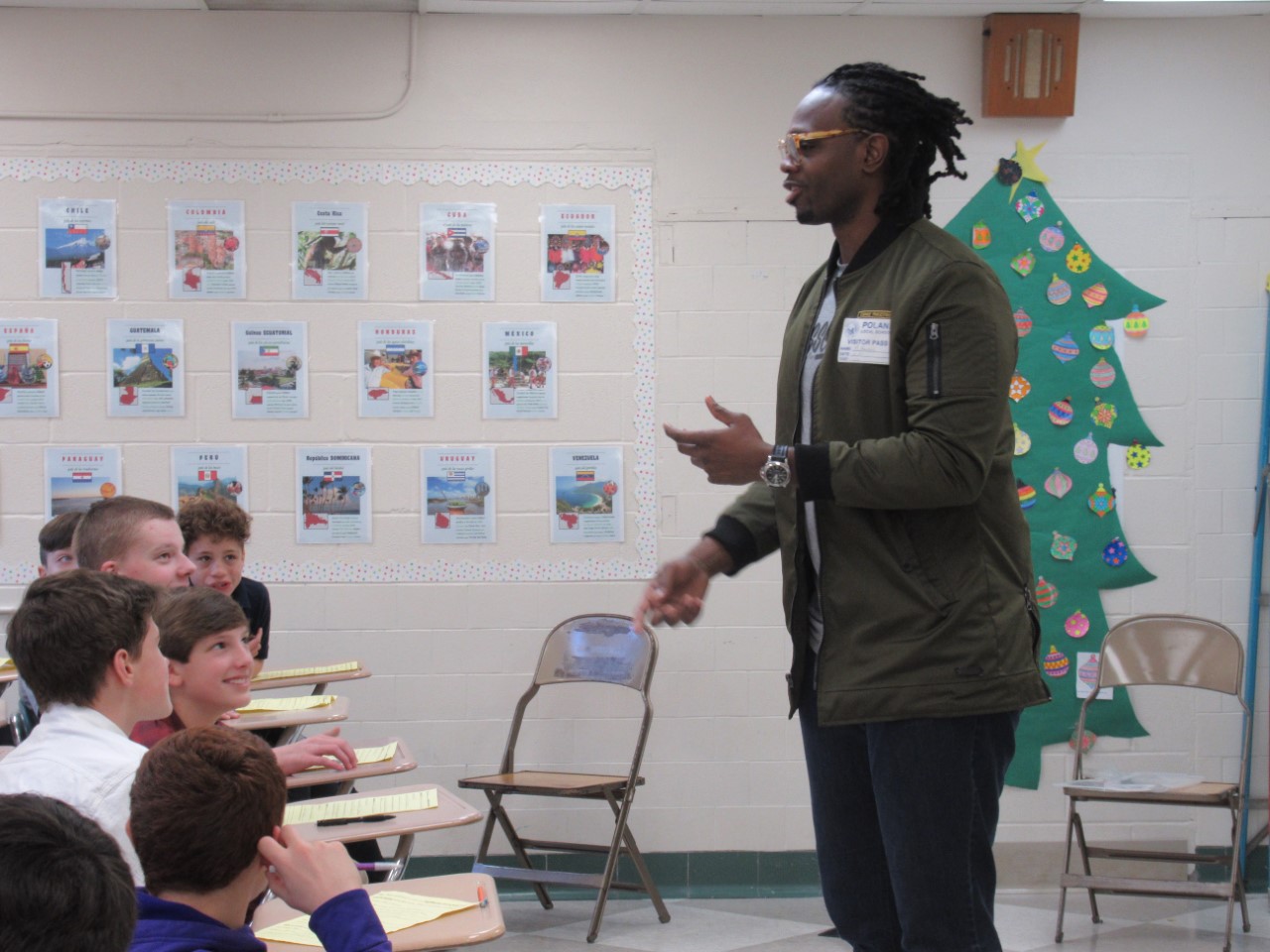 ---
By JESSICA HARKER
Eighth-graders at Poland Middle School participated in the school's annual career day on Dec. 14.
Counselor Mary Jo Rowan said she began the program four years ago when she started at the school.
"They had a career day before, but it was only a few speakers and not individualized," Rowan said.
She said to remedy that she began polling students to better understand what careers they were interested in. Rowan brought more than 20 different local professionals into the school, allowing students to choose from a variety of options.
"Now they get to choose, each period, which career they are most interested in," Rowan said.
Professionals in attendance included police officers, fire fighters, orthodontists and more.
Rowan said that seventh-grade Junior Achievement students hear from six different career professionals.
"It gets them thinking about what they want to do before they go to high school, so they can cater their schedule to what most interests them," Rowan said.
Her goal was to create a career day that helped students learn more about potential careers, as well as learn about options they never knew they had.
"We want to expose them to what might interest them, so they can truly follow their passions in the education," Rowan said.
Each professional prepared a presentation for students, leaving time for students to ask pointed questions about the presenter's job.
After presentations, Rowan said she asked students for feedback to better next years event.
"If a lot of student speak highly of one speaker, I like to ask them back," Rowan said. "The event is totally run by them."
Rowan said she often receives feedback from students who are excited about learning something new about potential careers.
"Kids will write like, 'I didn't know I could be this type of lawyer' or 'This made me realize I want to go into chemistry,' which is the whole reason we do this," Rowan said.
More like this from vindy.com