Mellencamp return will include 'Other People's Stuff'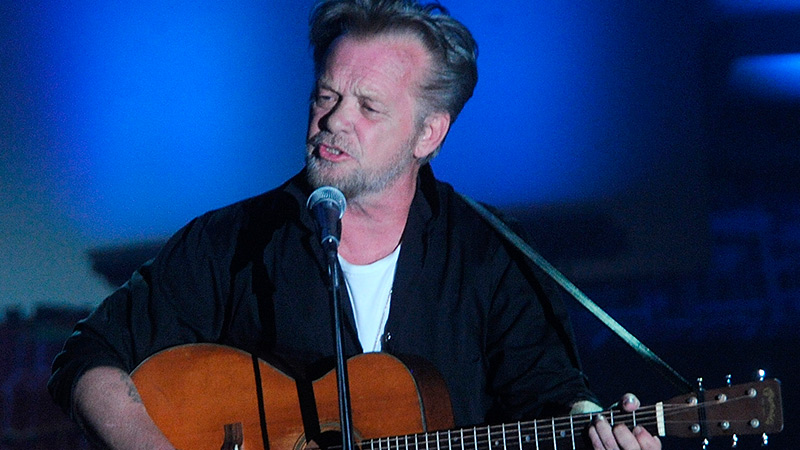 ---
Staff report
YOUNGSTOWN
John Mellencamp the expressionist painter visited town in September for the opening of his exhibition at the Butler Institute of American Art.
On Tuesday, Mellencamp the Americana folk-rocker will be here for a concert at Stambaugh Auditorium.
The heartland artist, still based in his home state of Indiana, released his 24th album, "Other People's Stuff," late last year. He began a 36-city tour last week.
The new album is a collection of tunes from the Great American Songbook that Mellencamp has recorded over his 40-year career but had never compiled into one package.
The lead single is "Eyes on the Prize," a reworking of a traditional folk song titled "Keep Your Hands on the Plow." With a slide guitar and his gravelly voice, Mellencamp turns it into a sparse and powerful anthem for the downtrodden, in the style that evokes the early folk era.
Mellencamp debuted the song in 2010 when he played it at an event at the Obama White House in 2010.
Mellencamp has long been a social activist, and he uses his paintings to express his support for those who don't get a fair shake. His artworks grace the covers of the new album and his previous one, "Sad Clowns and Hillbillies" (2017).
IF YOU GO
What: John Mellencamp
When: 8 p.m. Tuesday
Where: Stambaugh Auditorium, 1000 Fifth Ave., Youngstown
Tickets: Check stambaughauditorium.com for availability, or call 330-259-0555
Tuesday's concert will be the Rock Hall of Famer's second in the Mahoning Valley in recent memory. Mellencamp played to a packed Canfield Fair grandstand in September of 2017, as part of his "Sad Clowns" tour.
The rocker also played at Covelli Centre in 2006, and visited the Valley in 2013 to open an earlier art exhibit at the Butler's Trumbull branch.
Those attending Tuesday's concert at Stambaugh concert should keep in mind that it will start at 8 p.m. and there will be no opening act. It is very close to sold out; only a few dozen tickets remained available earlier this week. Seats in the seldom-used gallery at Stambaugh were sold for the concert.
The show offers a retrospective of Mellencamp's catalog, and begins with a short documentary on his career.
Backed by his band, the set list includes his latter-era folk material as well as a sampling of his many hits, including "Jack and Diane," "Pink Houses," "Small Town," "Authority Song" and "Crumblin' Down."
More like this from vindy.com