Poland Union celebrates Grandparents Day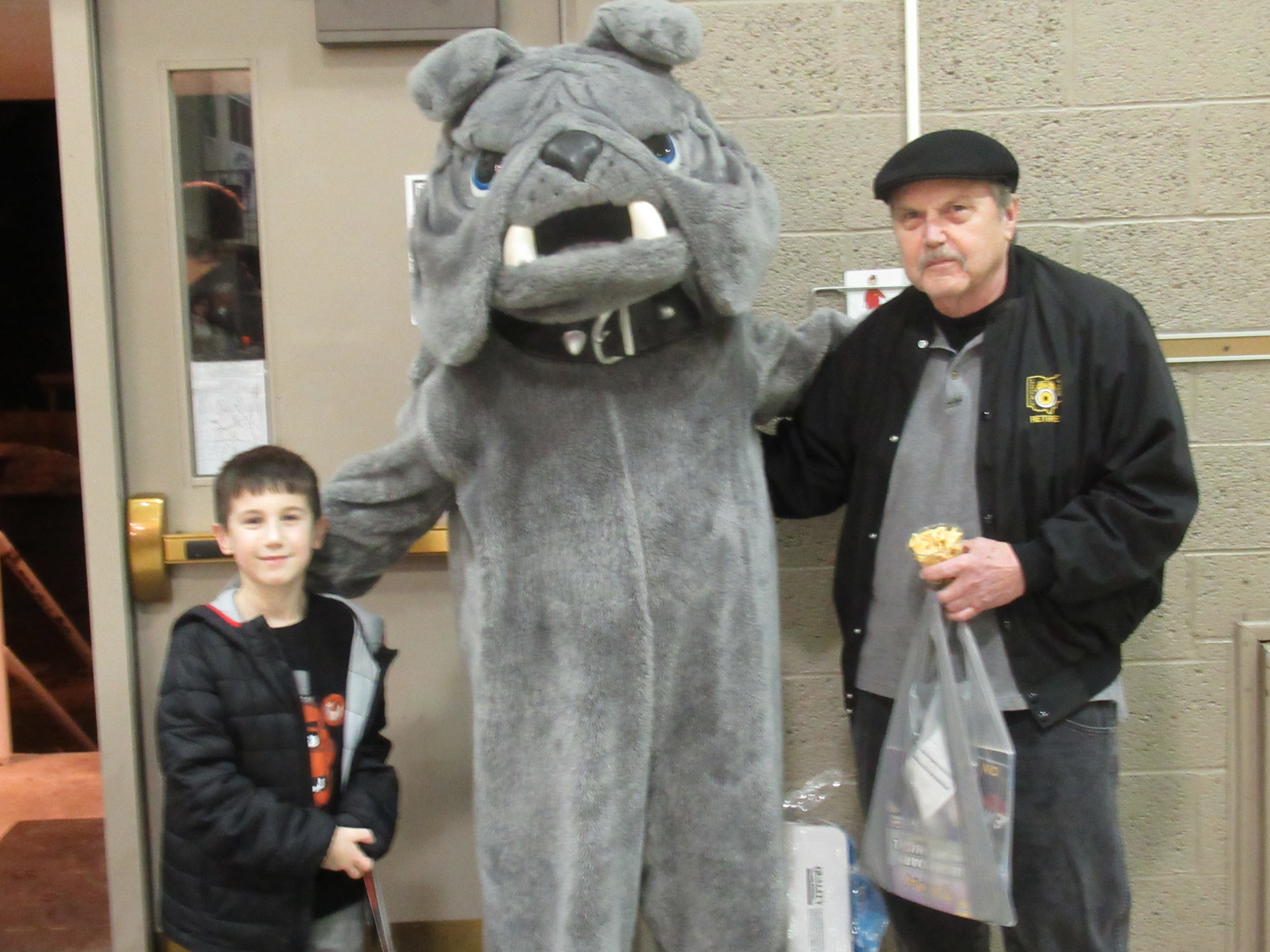 ---
By JESSICA HARKER
The parking lot at Poland Union Elementary School was packed full on Feb. 5 for the school's annual Grandparents Day celebration.
"Grandparents love it, this is something we like to have every year here at the school," Principal Mike Masucci said.
The original event was scheduled for Jan. 30 but was rescheduled due to the weather.
Masucci said the event coincides with the school's Scholastic Book Fair, giving grandparents a chance to see what their student is reading.
Members of the Parent Teacher Association organized and funded the event.
"We just want to get good books in the hands of kids," Masucci said.
The PTO offered free snacks with a dinosaur theme for grandparents and elementary school students.
Students were also able to go "digging" to discover fossils and play with plastic dinosaurs.
PTO members also offered a craft, where students could decorate a foam frame with dinosaur stickers before taking a picture with their grandparents to put in the frame.
"We like to have a variety of things offered for students and grandparents to do together, so everyone isn't waiting in line for books the whole time," Masucci said.
Members of the Go Team therapy dogs organization brought two dogs to the event for children to pet.
Angela Alexandrides and Cory Palmer volunteered to bring their therapy dogs for children to see, and to raise awareness about therapy dogs work.
"They are always relaxed, even in situations like this where there's a ton of children running around a room," Alexandrides said. "That's how these dogs are trained."
Alexandrides also volunteers at the Poland library, bringing her therapy dog Roxie for children to read to at the monthly Read to Roxie event.
"Roxie loves being around people, and she loves kids," Alexandrides said.
Grandparents and their students were also encouraged to walk through the book fair.
However much money the students spends on Scholastic book fair books and posters, the school receives a monetary percentage, or what is called Scholastic Dollars.
Masucci said that by receiving Scholastic Dollars, the school gets more distance for their money, and is able to make purchases through Scholastic for students throughout the year.
"At the beginning of the year I always buy every student a copy of a magazine, the Scholastic News, and we do other things with the money that go right back to the student," Masucci said.
More like this from vindy.com