Austintown band hosts annual Jazz and Dessert fundraiser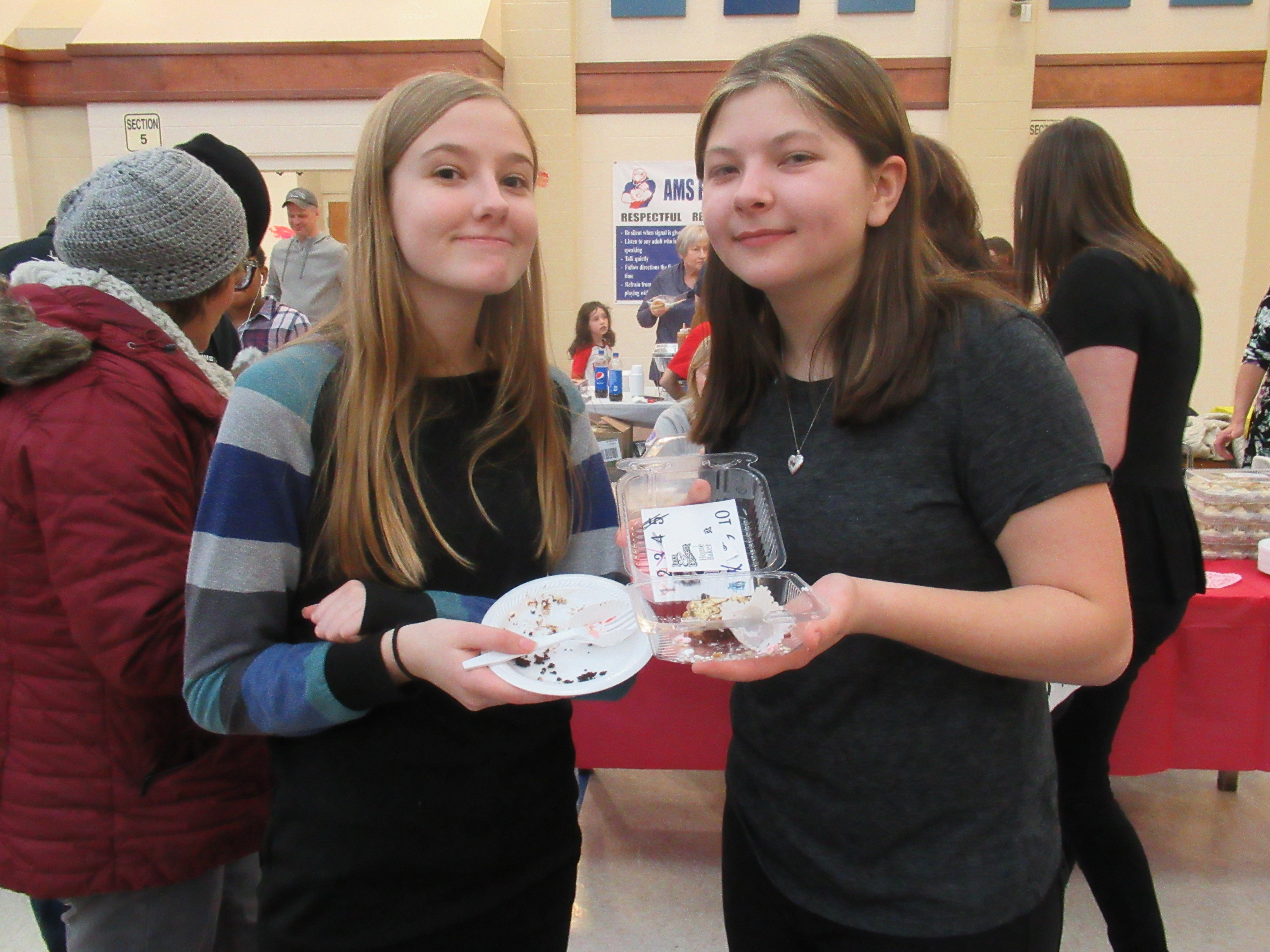 ---
By JESSICA HARKER
The Austintown marching band hosted its annual Jazz and Dessert fundraiser on Jan. 26.
The event was organized by the Austintown Band Parents Club, chaired by president Brad Gessner.
"It's a great event we do every year, the band gets a lot from it and the community always has a good time," Gessner said.
During the event, both professional and amateur bakers set up displays throughout the AMS cafeteria.
Community members in attendance spend $6 to get 10 dessert samples, that they can choose from the variety of bakers.
Each roll of 10 samples also has three votes, one for best amateur baker and one for best professional baker, as well as one for best display, which are awarded at the end of the night.
While community members sample treats and vote, four Austintown based jazz bands perform.
The Austintown Middle School jazz band, high school jazz 1 and 2, as well as the Fitch Alumni Band performed during the almost three hour event.
The Fitch Alumni band featured a singing performance by Austintown Alumni and local performer AnnaMaria Jadue, who sang "Mercy, Mercy, Mercy" accompanied by the band.
The event also featured a Chinese Bakery Auction, with treats donated by the contestants, and a Chinese Auction for an electric guitar and amplifier which were donated by Dan and Rick Barber of the Music Gallery.
"We are very grateful for the support we receive from the community, through donations and by showing up to events like this," Gessner said.
Baker Heather Lynn received first place in the professional baker category for the third year in a row, for her heart shaped buckeyes.
Mercedes Santiago received first in the amateur baker competition, winning for her Amaretto cupcakes.
For more information on the Austintown band, including upcoming events, go to www.afband.org.
More like this from vindy.com