Valley Deals 365: V2 brings its own presence to the Mahoning Valley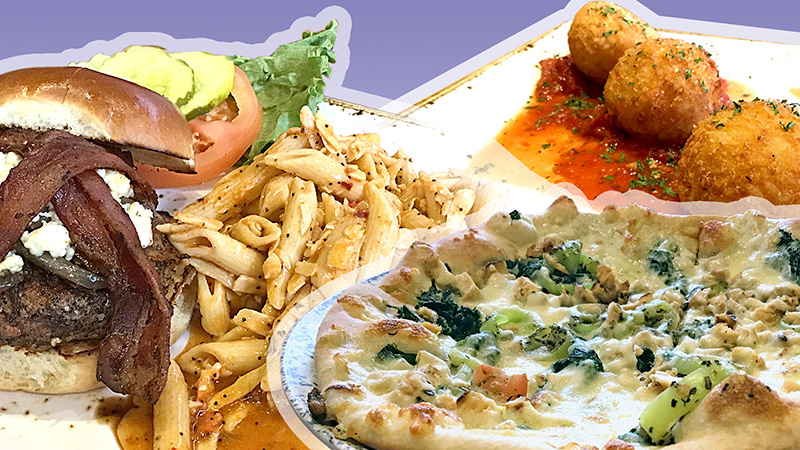 ---
Valley Deals 365 - V2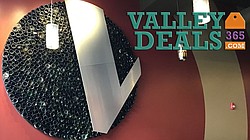 Video
A special interview with V2 General Manager, Kevin Deckant. This video feature is from Valley Deals 365 a partnership between The Vindicator and WFMJ. Visit Valleydeals365.com to view this and other deals.
By Corey Crisan
Special to The Vindicator
YOUNGSTOWN
Rarely you will find a spin-off of anything to be as successful as the original that its based on. One of these cases resides on the corner of West Federal and North Phelps streets in downtown Youngstown. V2 Wine Bar Trattoria offers a comfortable feel that is suited for formal business meetings, a casual meal and a quick pit stop for a beverage.
$20 voucher for $10
V2 Wine Bar Trattoria
Limited-time deal. Purchase vouchers available on ValleyDeals365.com
LOCATION: 100 W. Federal St., Youngstown
HOURS: 11 a.m. to 9 p.m. Monday and Tuesday; 11 a.m. to 10 p.m. Wednesday; 11 a.m. to 2:30 a.m. Thursday and Friday; Noon to 2:30 a.m. Saturday
MENU: Small plates, pizza, burgers, salads
INFO: Vernonscafe.com/V2
VIDEO: Watch our interview with V2 general manager Kevin Deckant – Vindy.com/valleyfood
V2 menu's uniqueness does not search for big, filling meals. Rather, it focuses on smaller plates and meals that will not anchor you or obligate you any further than necessary. Since opening in 2011 as a second location to Vernon's Cafe, V2 has stuck to a contemporary and local flavor. It differs from Vernon's as a melted-down version of the mothership. Rather than a formal sit-down restaurant and lounge, V2 is a trendier establishment branded on being quick while maintaining undertones of the original.
"We have 20 (beer) taps," V2 General Manager Kevin Deckant noted. "Anything that we can bring in local, we do. I like to bring in local beers: Penguin City, BirdFish. I like to support local every time I can."
In addition to a wide selection of local craft and commercial beer, V2 has a wide range of selection of red and white wines – assuring a fit for any palate. The wine menu includes options by the glass or by the bottle, catering to the needs of small or large parties.
"So many different wines," Deckant commented on the selection. "It all really depends on what the customer wants. Everybody has their niche."
The V2 online menu lists 20 red and white wine options by the glass and nearly 50 options by the bottle.
Popular food choices, according to Deckant, are the house-made hot peppers, made-to-order pizzas and numerous small-plate choices. A chicken florentine pizza headlines the list – a hand-tossed combination of the restaurant's house-made hot peppers and Italian greens alongside chicken and a blend of cheese. V2's small plates are affordable, quick and can't-miss options for a quick lunch. Its rice balls are fried with mozzarella cheese and served with tomato sauce. In addition, fried calamari is served in a sweet chili sauce.
Walking by V2, you notice wide, lengthy window panels that allow natural light inside during the day and street lights to illuminate sections of the bar in the nighttime. V2 divides the bar and kitchen area from a separate dining area to create two vibes in one. It offers a room toward the back of the restaurant for parties and business meetings. V2 channels a nightlife persona on the weekends with live DJs and bands that can set up in either area.
For more information, visit v2byvernon.com.
This ValleyDeals365.com $20 voucher for $10 deal to V2 Wine Bar Trattoria is available from Wednesday, Feb. 6 through Tuesday, Feb. 12, 2019.
More like this from vindy.com