Poland Junior Women's League hosts egg hunt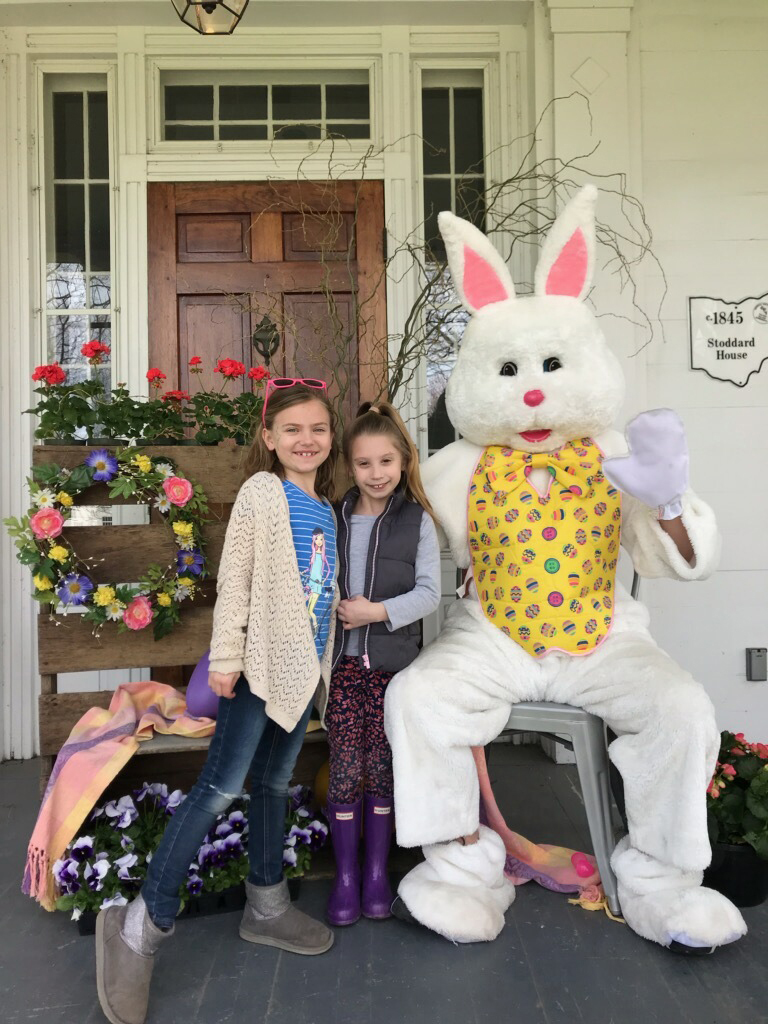 ---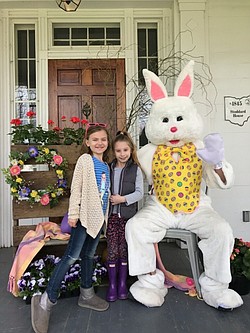 Photo
Neighbors | Submitted.Lyla Janiel and Hadley Chizmar gathered at the annual Egg Hunt hosted by the Poland Junior Women's League April 13 where they posed for pictures with the Easter Bunny.
By JESSICA HARKER
The Poland Junior Women's League hosted their annual egg hunt on April 13.
The hunt took place outside the Poland Town Hall across the street from the Poland library.
"We put on this event because we love to be part of this community and give back to the beautiful community of Poland," said Jillian Janiel, the chairman of the event.
Janiel said that the event averages more than 200 children and their families each year.
The event is cosponsored with the New Life Church in Poland, and has been since 2015.
"We all live here, have raised children here or currently have children in the Poland Schools," Janiel said. "By partnering with New Life Church of Poland, we can also grow spiritually by serving our community."
During the event members of both groups hid eggs around the green area surrounding the Town Hall.
Janiel said the lawn is split into three areas for different age groups.
The Garden Lawn included newborn to 3-year-olds, the Gazebo Lawn had 4-6 year-olds and the South Lawn was for 7-10 year-olds.
"We also have story time at the library," Janiel said. "There is also face painting available by a New Life Church volunteer, Rose Bond."
Children and their families collected the eggs they could find, taking home the treats that were inside.
Along with the Egg Hunt the event also featured a visit from the Easter Bunny.
"The Easter Bunny arrived via fire truck, so thank you to the Poland Village Fire Department for that," Janiel said.
Along with the Poland Fire Department the PJWL received assistance from the Flower Loft who decorated the porch of the Town Hall, and Texas Road House and Camelot Lanes who contributed to the goodie bags.
More like this from vindy.com