Mill Creek MetroParks Farm hosts Breakfast with the Easter Bunny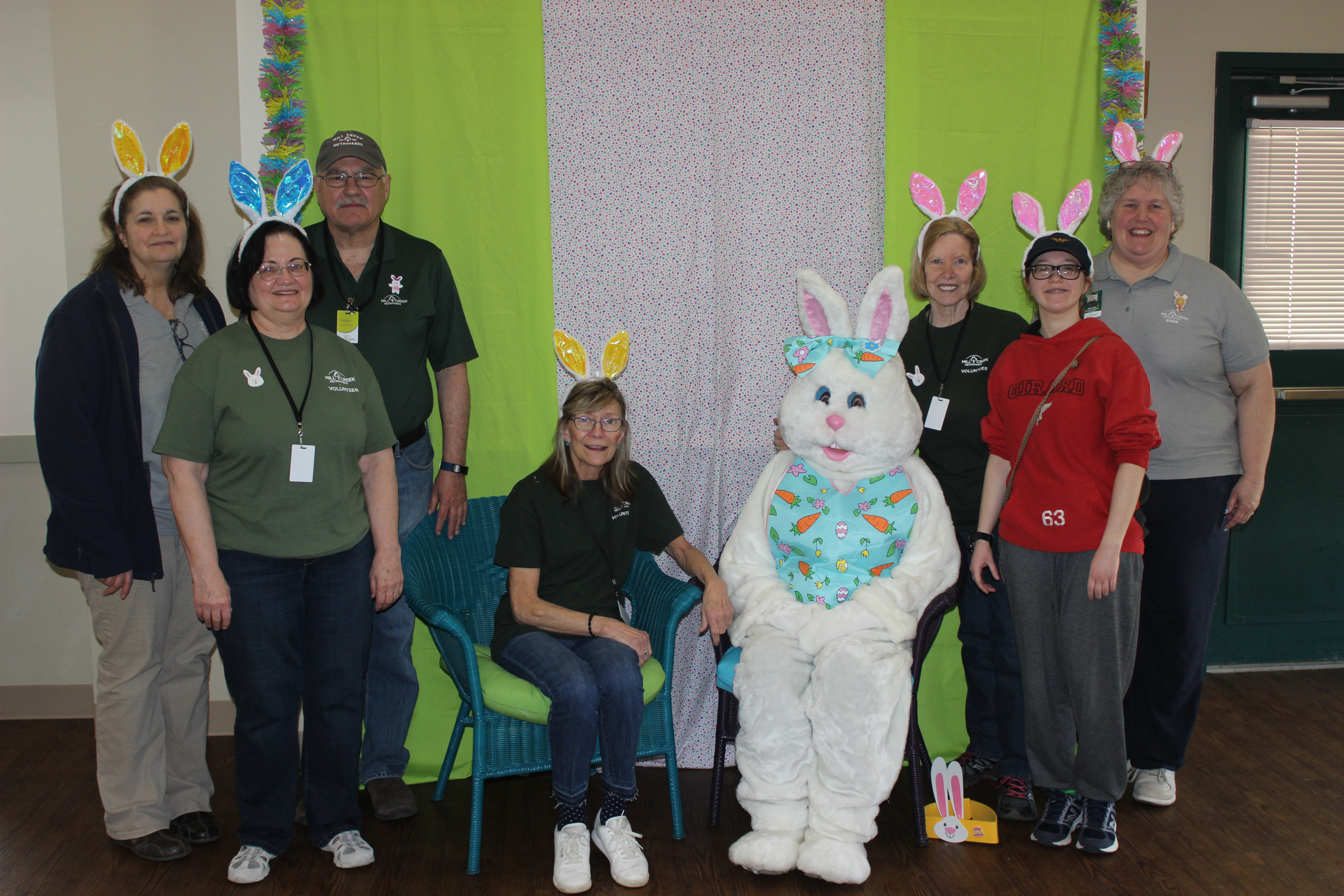 ---
By ABBY SLANKER
Mill Creek MetroParks Farm hosted its annual Breakfast with the Easter Bunny on April 13.
Families enjoyed a kid-friendly breakfast of French toast sticks, scrambled eggs, bacon, sausage, muffins, fruit, juice or coffee.
Children were able to visit with the Easter Bunny, and take pictures, after breakfast, The event also had five breeds of rabbits and baby chicks and ducks on hand for the children to pet and learn about.
A special feature this year was Mell and her 3-week-old baby bunnies. Briana Schumacher, a pre-vet student at Youngstown State University, brought Mell and her seven babies to the event to educate the children on rabbits and their babies. Schumcaher was also hoping to find people to adopt them.
"I am taking names and numbers of anyone who is interested in adopting the babies. They are only three weeks old, and we don't adopt them out until they are eight weeks old, so if someone wants to adopt one, they will have to wait a little while until the babies are ready to be on their own," Schumacher said.
A craft station was set up where the children could make foam bunny ear crowns. They could decorate them with Easter-themed stickers and take them home as a memento of their breakfast with the Easter bunny.
Several Mill Creek MetroParks volunteers were on hand helping with the breakfast and the bunnies.
More like this from vindy.com