Poland performs "Shrek the Musical"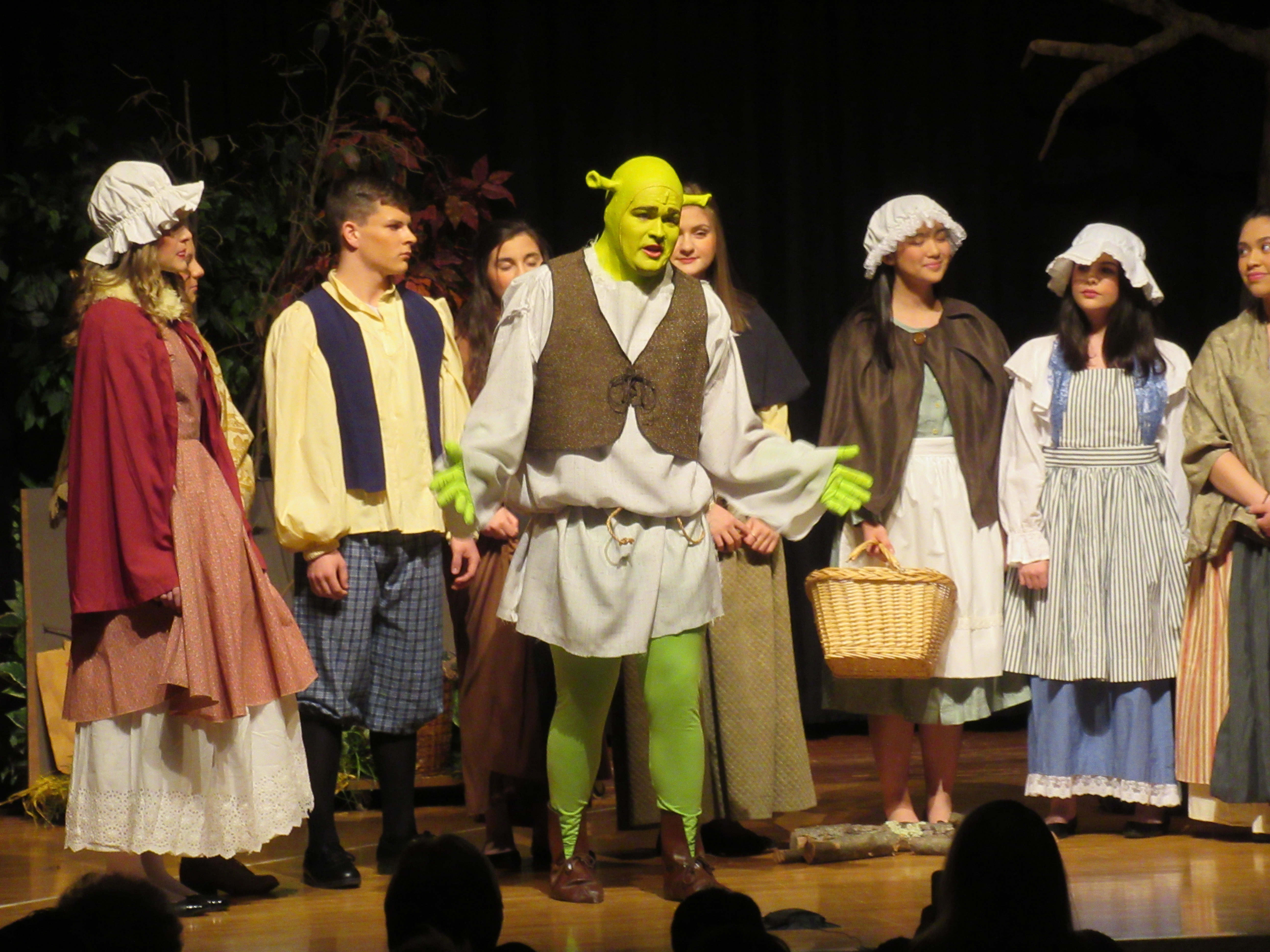 ---
By JESSICA HARKER
Poland Seminary High School performed "Shrek the Musical" for their spring production premiering on April 28.
Director Candy Fonagy organized the show, which included more than 90 students with 50 performing on stage.
"This was the best impulsive decision I ever made," Fonagy said. "There's a magic with this show with this group of kids."
She explained that the show was not the original choice for the spring musical, but when the original show fell through Shrek the Musical was the second choice.
Aidan McDanel, a PSHS senior who played Fiona said that students were so used to sticking to classical roots that the club originally didn't believe Fonagy when she announced Shrek.
"Then she told us and I feel like the whole room, the whole atmosphere changed," McDanel said.
Fonagy said that students shown a professional level of team work and skill since auditions began in December.
"I was so impressed with their generosity, and it was like that from the beginning," Fonagy said. "That really spoke to what I wanted this program to be like."
McDanel and club president Luke Lankitus, who played Shrek, said that the group was excited about "Shrek" from the very beginning.
"We knew we were going to have a great cast right from auditions," Lankitus said.
He explained that along with the club veterans, there was a large influx of new members during this musical.
"This group of kids is honestly the best group of kids in the school," McDanel said. "We get people from all over, and we are all so close we are like a family."
Fonagy said that the school and Poland community have been very supportive of the show.
She explained that the show would not be possible except for the hard work and dedication of the students involved.
"The pride they take in it, and what they do to help each other," Fonagy said. "There is no where else in this building that you get that combination of variety of interests all in one place."
This production was the last show for the Poland Drama Club this school year.