Boardman celebrates STEAM with art night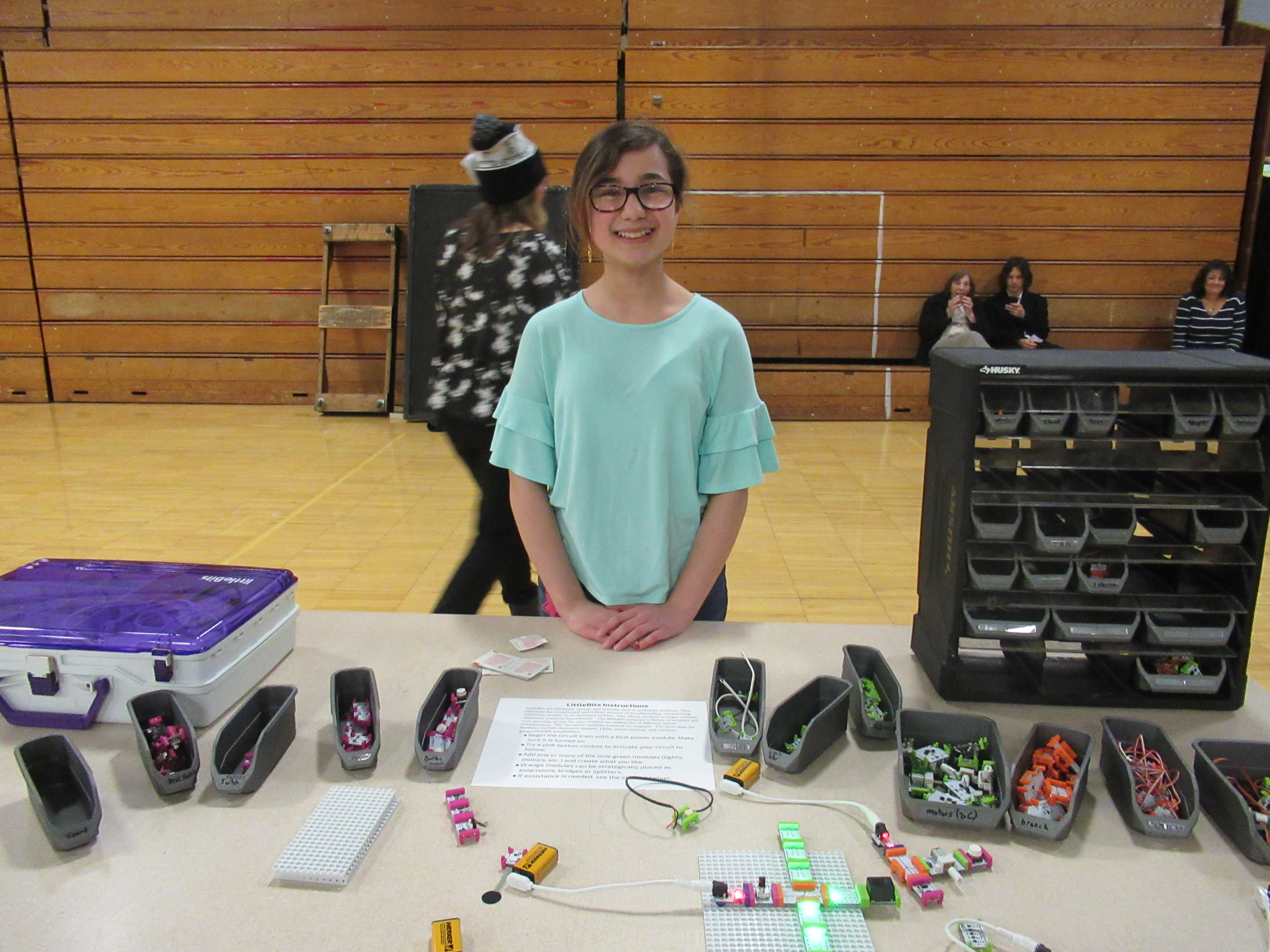 ---
By JESSICA HARKER
Boardman Glenwood Junior High School organized the second annual STEAM night April 5 from 6-8:30 p.m.
The event was organized by eighth-grade art teacher Chelsea Wisbar, along with technology teacher Tim Harker.
Wisbar said that the event was a way to display the work students have done throughout the year, as well as hold hands on workshops to show what students learn in class.
"I want to foster the love for art and foster the creative thinking process and that's why we have this," Wisbar said. "Because I want people to see that the kids are learning the same skills and that this is relevant to them."
Wisbar organized the event last year, and said she hopes to see it grow over the years.
Art projects from students were on display around the schools gymnasium.
Students also ran stations with hands on projects that they explained the community members.
Students ran tables where community members could practice using 3D pens.
Wisbar and Harker purchased the pens last year using grant money from the Boardman Schools Fund for Educational Excellence. Along with the pens the grant allowed classes to purchase a green screen and a vinyl cutter that the teachers use during their classes.
Students also ran a table which explained the process of stop motion animation.
"Its just fun and it's fun for me too because the kids are loving it," Wisbar said.
Students also played music for community members in attendance.
"Ten years down the road, who knows what can happen," Wisbar said. "So this is where it starts, cultivating that learning so that they can continue to be creative."