Austintown welcomes community to the swamp with "Shrek the Musical"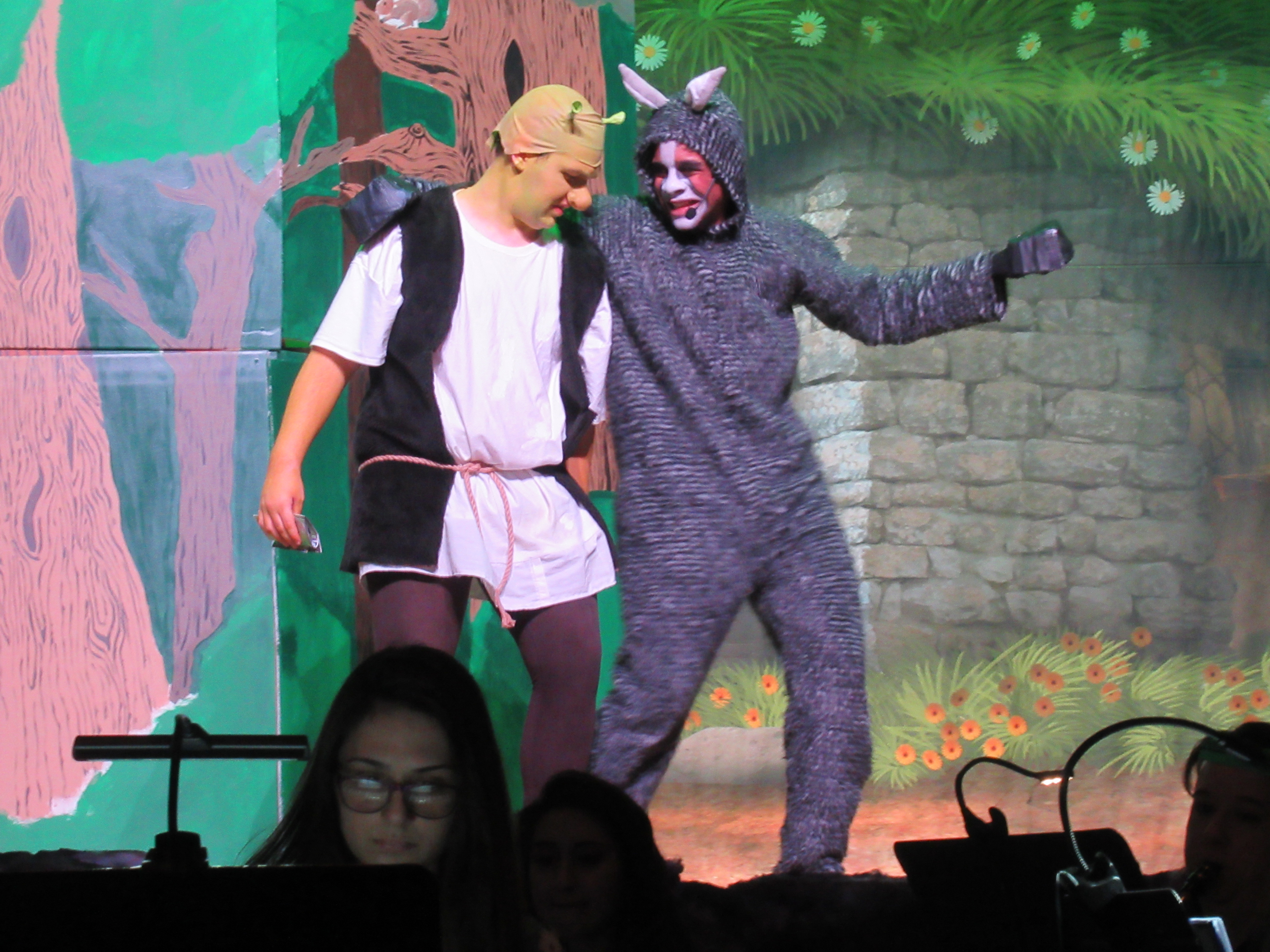 ---
By JESSICA HARKER
Austintown High School students performed "Shrek the Musical" for their annual spring production on March 29-31.
Choir Director Bill Klein directed the show.
Klein said that students played a major role in the production of the show, including not only acting but set building and even playing the accompanying music.
The performance has a full orchestra accompaniment directed by Klein.
Student Matt Bohr stars in the show as Shrek, along with Romond DuVal as Donkey and Robbie Marek as Lord Farquad.
Students have been working for months in rehearsals and set building in preparation for the show.
"It's a lot of fun, we always have a good time even when we are working really hard," Bohr said.
Student Dante Bernard was the stage manager of the production.
"It really is all the hard work of the students," Klein said.
Before the initial performance, students performed for family and friends on March 28 for a dress rehearsal.
The show premiered the next night, and played all weekend with a matin e on Sunday.
More like this from vindy.com