Sports Clips opens in Austintown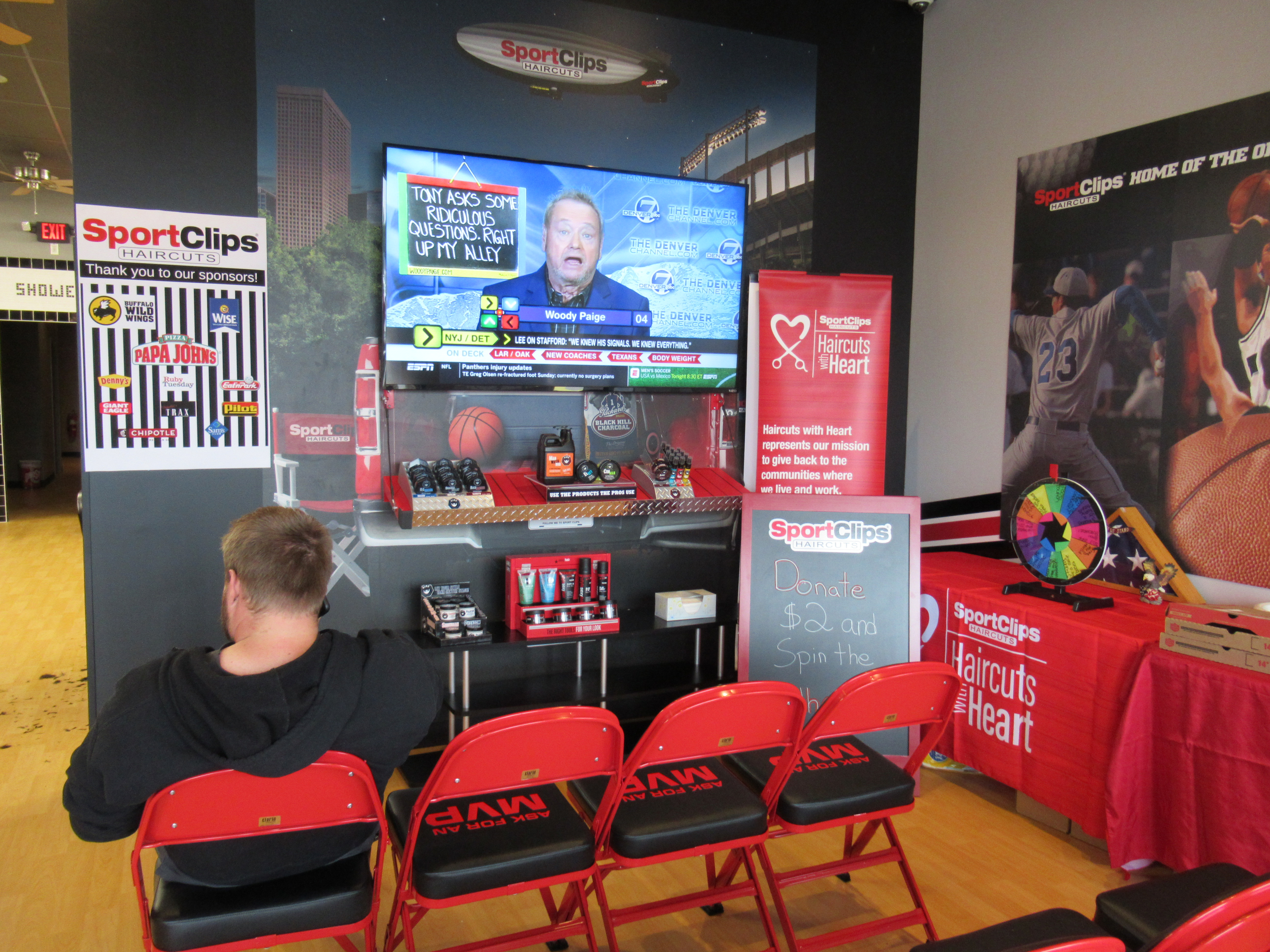 ---
By JESSICA HARKER
On Sept. 11, a new Sports Clips opened in the Weston Center shopping plaza.
Chris Lake, the owner, said that ever since he opened the Sports Clips in Niles he has been looking to Austintown for possible expansion.
"This is the natural place for us to move to. I think the demographics here match our interests and we wanted to expand our business," Lake said.
Lake said that he hired 11 new stylists to work at the Austintown store.
Sports Clips is promoting their MVP treatment, which includes a massaging shampoo, hot steamed towel treatment and neck and shoulder massage, by upgrading any new customer automatically to the MVP.
"For us its all about the experience its more than just a haircut," Lake said.
Sports Clips stores are famous, according to Lake, for their large TV displays that have sports channels playing at all times. The store also offers online check in, Lake said, and walk in's are also welcome.
There was also a raffle, which took place on the first day of business, the proceeds of which went to Operation Troop Appreciation.
OTA is a Pittsburgh-based charity that sends care packages to deployed service members, as well as assisting troops with obtaining various household items upon return to civilian life.
"They will buy the beds and things that you don't think about when you come back to civilian life," Lake said.
He continued that during opening day the store is donating a portion of their proceeds to OTA.
OTA then in partnership with the Youngstown Air Reserve station will work to ensure that the donated money goes directly to local's who are deployed from the base.
"They get with deployed men and women and get them things that either help their mission, or help the moral," Lake said.
Lake said that he prides himself on the relationship both of his Sports Clips stores have with veterans.
He said that the stores also host charity events for the group Help a Hero, a scholarship fund for returning service members.
"We definitely appreciate what they have done for us," Lake said.
The new location is at 5523 Mahoning Ave., in the Weston Center plaza.
More like this from vindy.com