Officials ID strange, milky substance flowing down Bear's Den Run Friday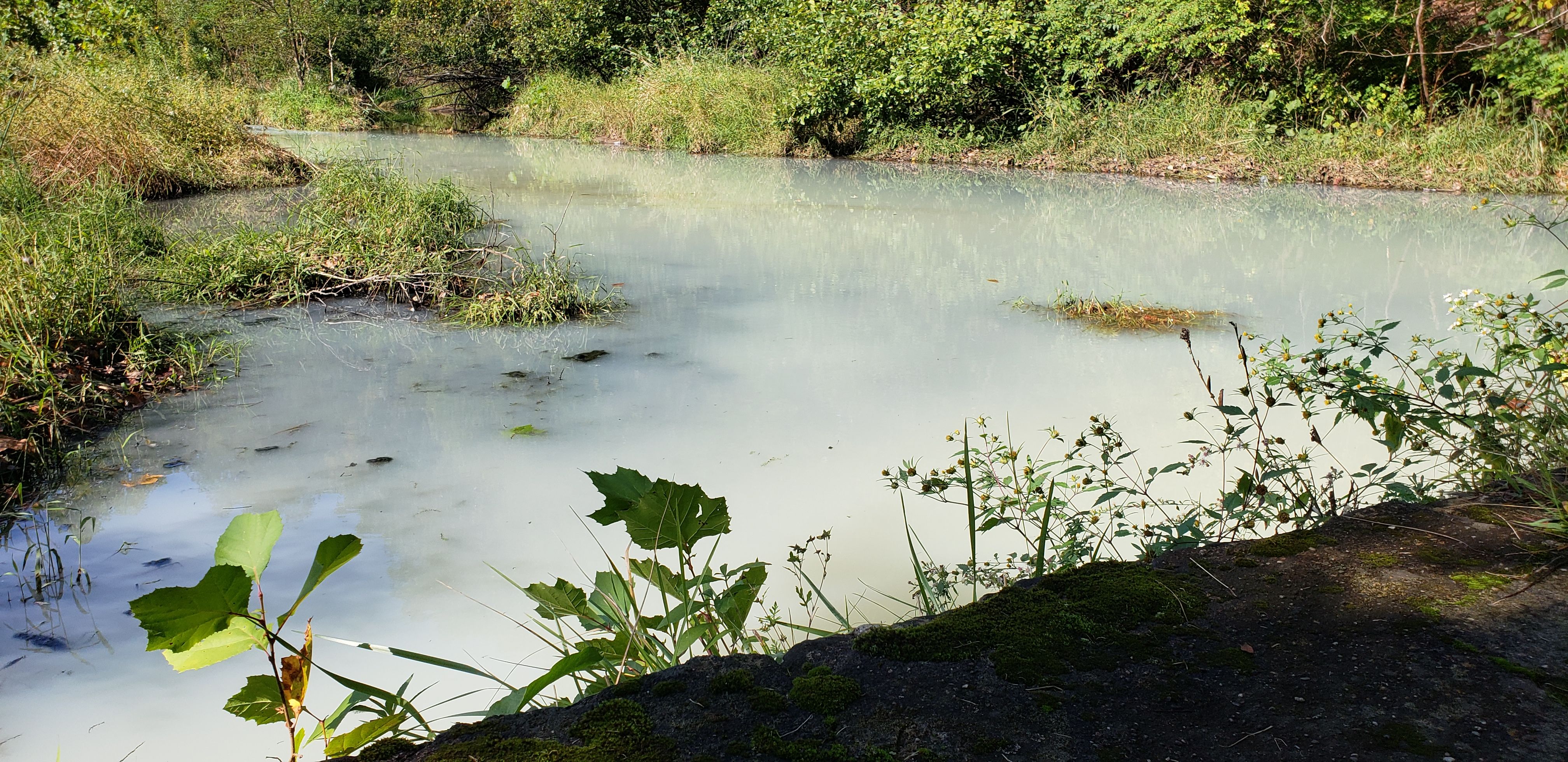 ---
YOUNGSTOWN
The milky white substance leaked Friday into Bear's Den Run in the Mill Creek Metroparks was sodium hydroxide, according to city fire officials.
Youngstown Fire Department Battalion Chief Silverio Caggiano said Friday afternoon about 250 gallons of the slightly corrosive industrial chemical accidentally leaked from the sewer system of a nearby industrial complex along Hendricks Road in Austintown. The complex operators were unaware of the leak, he said.
Ohio EPA spokesperson Anthony Chenault said Friday afternoon the complex's sanitary line was improperly connected to the storm sewer off the property. The operators will be issued a violation notice, he said.
Plugging the sewer drain cleared up much of the white cloudiness area residents reported Friday, but responders couldn't locate the source in time to keep the chemical from reaching Mill Creek, Caggiano said.
Neither Caggiano nor Mahoning County Soil and Water Conservation District officials noted any fish deaths as a result. Water testing performed Friday returned a pH level of 8, which is slightly more alkaline than water and falls within the EPA's acceptable limits, Chenault said.
The Ohio EPA will continue to investigate and review remediation needs, Caggiano said.
More like this from vindy.com