Boardman hosts Ohio Flags of Honor memorial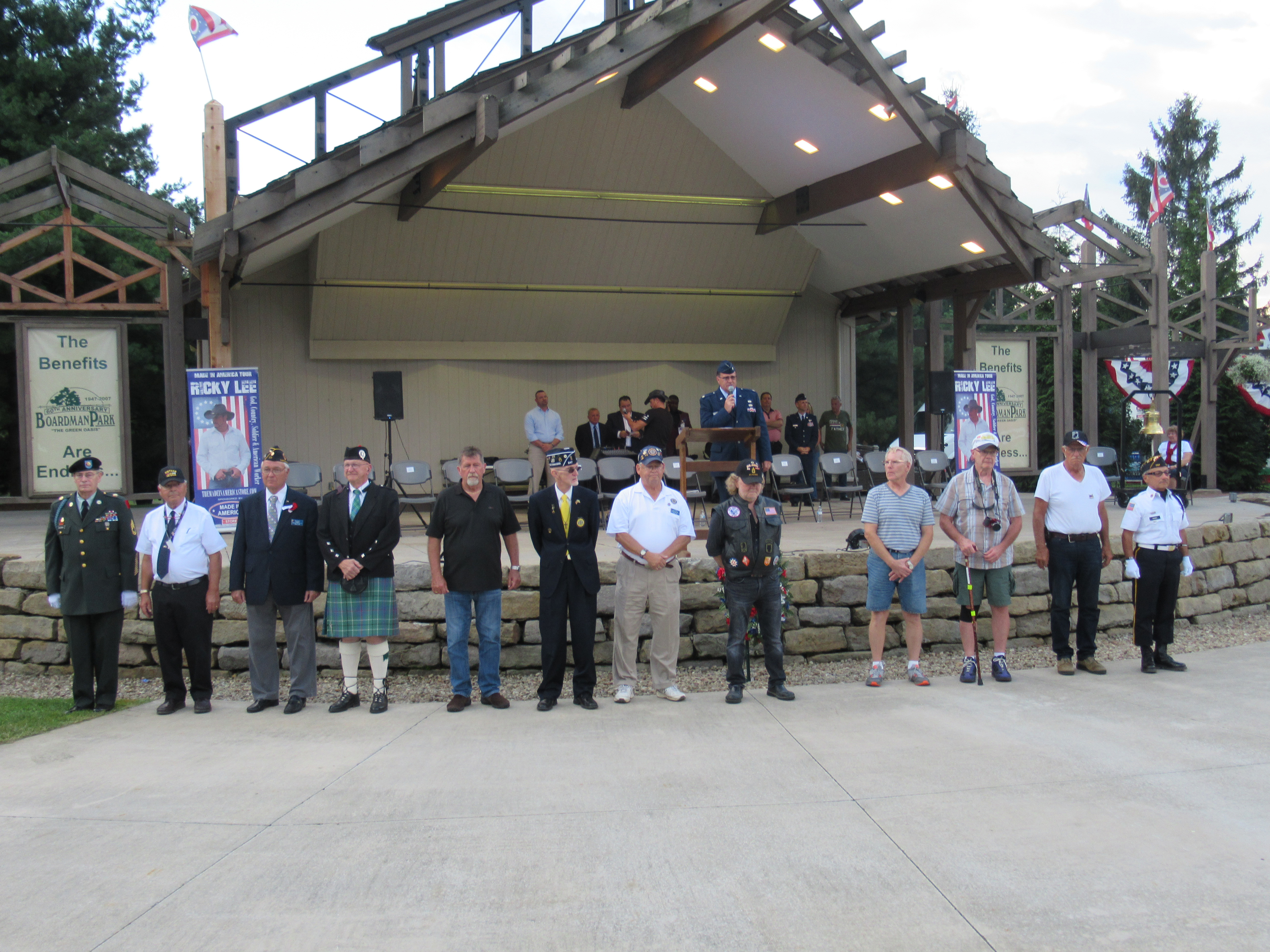 ---
By JESSICA HARKER
"A man is not dead until he is forgotten,"
This quote by Retired Lieutenant Colonel Angelo Nuzzo was stated during the opening ceremony of the Ohio Flags of Honor memorial on Sept. 21.
Boardman Park hosted the Ohio Flags of Honor memorial Sept. 21-23.
The memorial, which travels around Ohio May through November, is in honor of the men and women who serve in Iraq, Afghanistan and globally in the war on terror.
The memorial is composed of more than 800 flags that represent fallen Ohio service members, 299 of which are inscribed with a service members name.
"I love this memorial because it shows that doing something to honor these men and women, their families, what you have done for them have done for them has touched them in a way you couldn't imagine," Nuzzo said.
The ceremony was preluded by a free concert by Ricky Lee, a country music performer.
During the event local politicians including Mayor Tito Brown, Mahoning County Commissioner Anthony Traficanti and Trumball County Commissioner Frank Fuda spoke during the event.
"I would like this memorial to honor every man and woman who served," Brown said. "I don't believe I'd be standing here as mayor of Youngstown with out their blood, sweat and tears."
Nuzzo, who works with the memorial, said that the memorial has no corporate sponsors and runs entirely on donations.
"If this memorial was meant to be, the Ohio people will support it," Nuzzo said. "Now look where we are today."
Nuzzo said that the memorial serves three purposes: to honor and remember fallen heros, to let gold star families know that their sacrifice is appreciated, and to help the people of Ohio heal.
"One thing I can be confident about is this memorial will touch someone personally," Nuzzo said.
During the opening ceremony the names of the service members who are inscribed on the flags were read aloud by SFC Charles Holbrook, and PO1 Arthur Halabay.
The ceremony also featured a riderless horse and the laying of a wreath, to honor the men and women who died in combat.
"They deserve to be honored every day," Fuda said.
The Veterans Outreach group of Youngstown organized the memorial to be placed in Boardman Park.
The group was present at the event, assisting the opening and closing ceremonies.
On Sept. 23 the park hosted a closing ceremony for the event. To learn more about the memorial or to support it, go to www.ohioflagsofhonor.org.
More like this from vindy.com