Station Square Ristorante earns prestigious wine award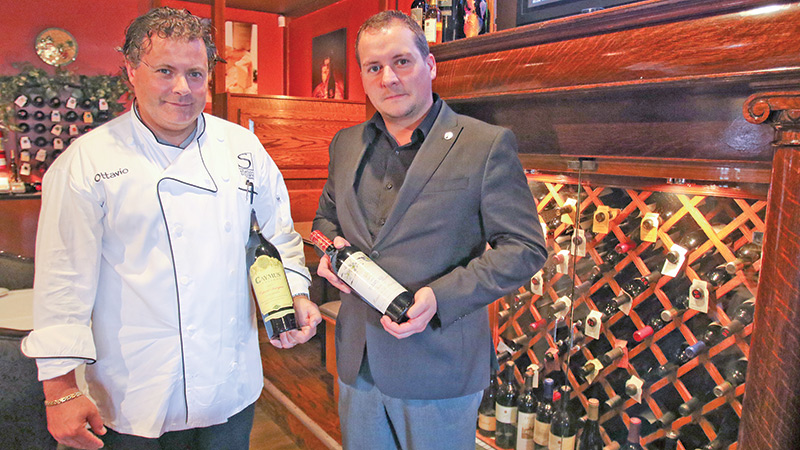 ---
LIBERTY
Wine lovers wanting to sip from an award-winning selection need look no further than Belmont Avenue.
Station Square Ristorante recently received its seventh-consecutive award from Wine Spectator magazine, this time earning an even higher honor than the Award of Excellence it won in past years.
This year, the restaurant earned the magazine's Best of Award of Excellence, an honor bestowed on 1,215 restaurants in the world and 14 in Ohio.
The Best of Award of Excellence recognizes restaurants for wine lists that display "excellent breadth across multiple wine-growing regions and/or significant vertical depth of top producers, along with superior presentation."
With more than 350 wines, these restaurants are "destinations for serious wine lovers," Wine Spectator writes.
Station Square, located at 4250 Belmont Ave., boasts a selection of more than 400 wines. That it offers inexpensive selections was also noted by the magazine.
This accomplishment is the work of Ottavio Musumeci, executive chef/owner/operator, Adam Zagotti, full-time restaurant sommelier.
Station Square's extensive wine list fits in with Musumeci's larger goal of providing something for everyone.
Musumeci, a native of Torino, Italy, bought the restaurant with his wife, Bridget, a Warren native, in 2001.
"My goal is ... to ensure that when the guests come, they're always going to find something and like it," Musumeci said. "We cover every base."
That goal is reflected in the restaurant's menu, which features a long list of chicken and veal entrees; steaks; seafood; pasta, stir-fry; burgers and sandwiches; and Cajun dishes, among other offerings. The restaurant also has a lengthy list of daily specials.
The restaurant's wine list also has something for everyone, with selections from around the world and options ranging from bottles in the $20 range to a Domaine de la Romanee-Conti Grand Cru pinot noir priced at $12,000 per bottle.
For some selections, Zagotti has cultivated multiple vintages of the same wine, such as a Napa, Calif.-produced Opus One wine for which the restaurant has a nearly 20-year collection.
The wine list features champagne, international white wines, sweet white whines, sweet reds, merlot, zinfandel, pinot noir and more.
"I try to come up with a diversity, covering as many of the wine regions as possible," explained Zagotti, a Court of Master Sommeliers-certified sommelier who has been with Station Square for four years. "I also think about the food we serve. A lot of Italian food is wine-friendly, so we think of wines that are good with food."
Food and wine pairing is a focus at the restaurant, with Zagotti offering his expertise to customers. Customers can also enjoy the restaurant's collection at monthly wine-tasting events, the schedule for which is available at thestationsquare.com.
Another distinction of which the restaurant is proud is that of the 2018 Wine Spectator award winners, Station Square is the only one in this market.
"It's very, very special," Musumeci said. "It makes us feel good – the effort, the work, the investment pays off at some point."
More like this from vindy.com